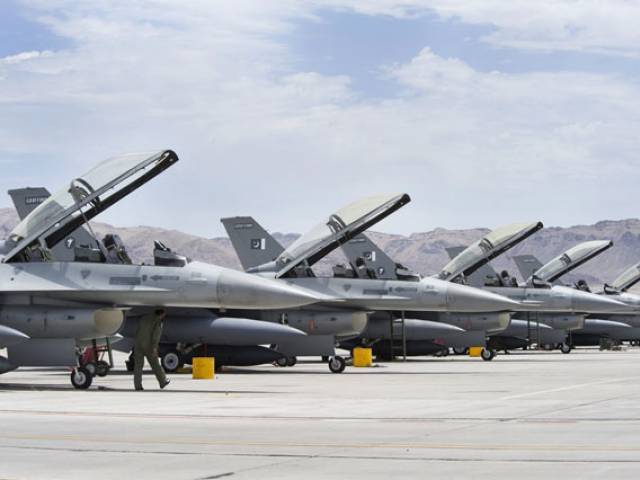 ---
SHANGHAI: The air forces of Pakistan and China began joint training exercises on Saturday, China's defence ministry said, as their militaries strengthen operational ties.

"China's air force hopes to widen the scope of cooperation and dialogue with all countries and regions," the Chinese defence ministry said in a statement on its website, adding that the exercise, called 'Shaheen V', would run until April 30.

The countries call each other 'all-weather friends', with ties underpinned by long-standing wariness of their common neighbour, India, and a desire to hedge against US influence in Asia.

China has long urged Pakistan to weed out what it says are militants from its far western region of Xinjiang who have holed up in lawless ethnic Pashtun areas on Pakistan's Afghan border, home to a mix of groups, including the Taliban and al Qaeda.

For its part, Pakistan wants to upgrade its air force, now dependent on a mostly outmoded fleet of US, French and Chinese fighter jets that Pakistani officials fear can do little against Indian craft or help target domestic insurgents.

In an interview with Reuters on Thursday, Pakistan Air Force second-in-command Muhammad Ashfaque Arain said the bulk of the burden was now borne by a fleet of US made F-16 aircraft. He saw the purchase of more F-16s as economically unfeasible, however. Instead, Islamabad plans to invest in a joint fighter built with China, the JF-17.

Published in The Express Tribune, April 10th, 2016.