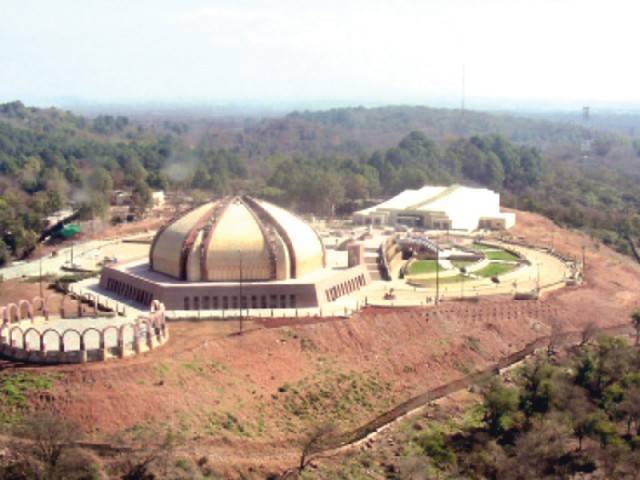 ---
ISLAMABAD:



The Margalla Hills Society (MHS) has sought Supreme Court (SC) intervention to prevent the Pakistan Cricket Board (PCB) and others from constructing a cricket stadium at Shakarparian.




MHS President Roedad Khan has filed a civil petition praying the apex court to issue directives to the PCB, the Capital Development Authority (CDA), the Cabinet Division and the Pakistan Environmental Protection Agency (Pak-EPA) restraining them from undertaking the project at the national park in violation of a court order issued on October 25, 2013.

The Capital Development Authority (CDA) and PCB signed a memorandum of understanding in 2012 under which the CDA allotted 35 acres near Shakarparian for  construction of the stadium. The project would be completed within a year from groundbreaking, with 30 per cent of income from international matches and sponsorships to be given to the CDA, and the remaining 70 per cent to go to the PCB. The project fell through due to the PCB's financial woes. The PCB later reinitiated the project after organising the lucrative Pakistan Super League.

The applicant has brought to the notice of the apex court that Shakarparian is part of the Margalla Hills National Park (MHNP) under a notification issued by the CDA in 1980, which added it to the national park.

The applicant has stated that the planned 50,000-seat stadium and five-star hotel went against the entire objective of a national park and also contrary to the SC order from 2013. He further stated that in the same order, the bench had directed the CDA chairman to form a team to submit a report to the court that any such ongoing activity would be stopped.

Moreover, the applicant said that the CDA did not bring to the notice of the apex court the issue of construction of a stadium in MHNP. The applicant said that the CDA and PCB were acting in violation of their constitutional obligation, and this may not be taken lightly as it would set a far-reaching precedent of undermining the authority of the Supreme Court.

The applicant has also stated that the apex court in its verdict had ordered that no activity such as construction of tunnel from Margalla Hills or allowing licences of crushing stones from Margalla Hills could be granted in respect of violation of the wildlife (protection, conservation and management) ordinance 1979 MHNP.

The applicant has also cited and attached news reports published by The Express Tribune in recent months which drew attention to PCB undertaking work on the abandoned project in violation of court orders.

Published in The Express Tribune, April 10th, 2016.
COMMENTS
Comments are moderated and generally will be posted if they are on-topic and not abusive.
For more information, please see our Comments FAQ