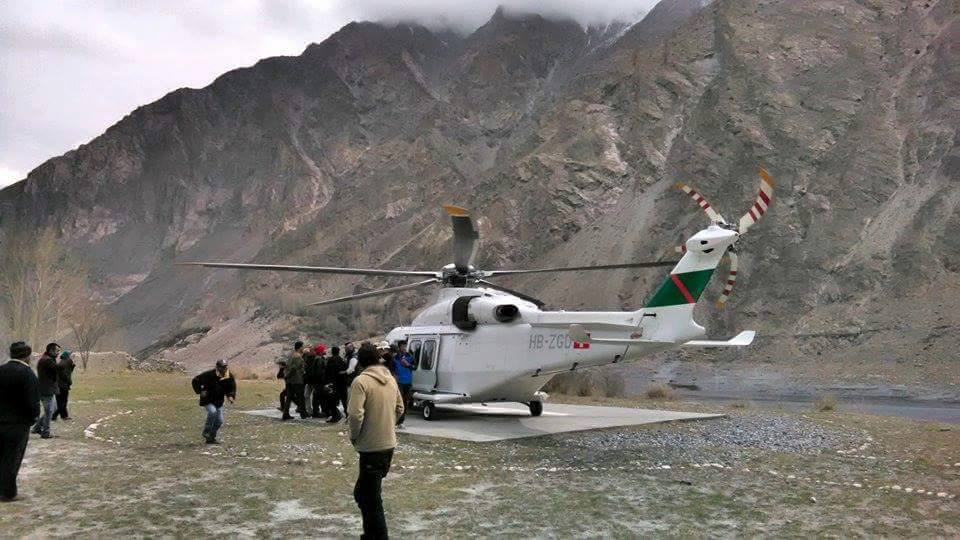 ---
GILGIT: Over 50 people, including children, have been airlifted from Aliabad, Gulmit, Gupis and the valleys of Chipursan and Shimshalby Focus Humanitarian Assistance (Focus) and shifted to safer places.

The rescue effort from the NGO affiliated with the Aga Khan Development Network was launched after heavy rains and snowfall triggered a series of snow avalanches, heavy flash floods and landslides.

Rescuers search for 23 in Kohistan landslide; flood toll at 92

"We have deployed the Agha Khan Development Network's helicopter to move these individuals and [also to] bring doctors and medicine to the area to treat the less critical," said a press release issued by Focus on Saturday.

"Access continues to be a major challenge as roads are blocked at multiple locations including the connection between Islamabad and Gilgit and the Gilgit-China section of the Karakoram Highway," the press release further stated.

According to FOCUS Pakistan Executive Officer Nusrat Nasab, "the seriously injured have difficulties in reaching tertiary care units in different parts of G-B."

Landslides cut off G-B from rest of Pakistan

The natural disaster damaged 600 houses in, while thousands of other households reported leaking roofs.

FOCUS Pakistan said it conducted rapid disaster assessments in cooperation with local communities, as a result of which more than 100 affected households could immediately be provided with tents and blankets from community stockpiles setup by the NGO for emergencies.

Running out of food: Hundreds of passengers stranded in G-B

Water purification sachets have been provided to over 50 households in Oshikhandas and Sherqilla with support from the Aga Khan Planning and Building Service.

In the second week of March, FOCUS had issued a red alert, advising people in areas at risk of avalanches to move to safer places. As a result, about 200 households were evacuated before the onset of the meteorological disaster.

Published in The Express Tribune, April 10th, 2016.
COMMENTS (1)
Comments are moderated and generally will be posted if they are on-topic and not abusive.
For more information, please see our Comments FAQ