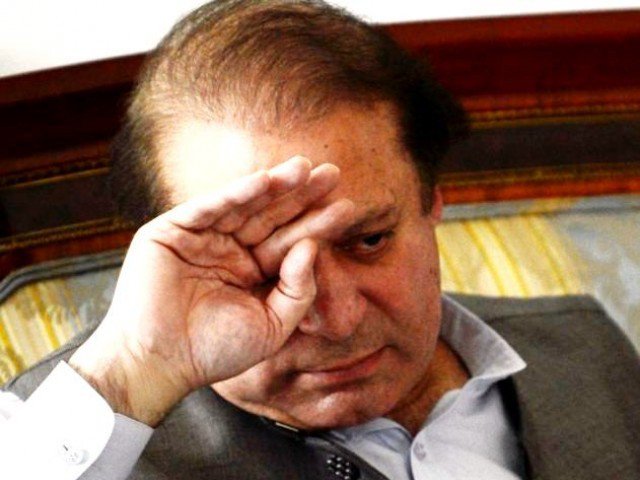 ---
It has often been said that behind every great fortune, there is a crime. If there is anything the Panama Leaks confirm it is that corruption is a global phenomenon and that very rich people go to great lengths to avoid paying taxes. Tax avoidance, distinct from tax evasion, is legal. That is why the document dump came from a Panamanian law firm, Mossack Fonseca, which charged its clients substantial sums of money to stay on the right side of the law while exploiting loopholes to minimise their tax liability. Offshore vehicles are primarily created for this purpose. In some cases, they are also used for money laundering, by the likes of drug and diamond smugglers, for instance.

Prime Minister Nawaz Sharif's children being named as beneficial owners of such offshore vehicles, therefore, is serious business. Though it may be legal, it is a source of embarrassment even for the mere businessmen who have been named. For public officials, the standard must necessarily be higher than for private citizens. If the Sharif government is asking average Pakistanis to increase their contribution to the exchequer, it looks terrible for them to have stashed their holdings beyond its reach.

Panama Papers leaks: Two ex-judges decline to head PM's inquiry commission

Since the leaks read as a veritable who's who of the global elite, many heads of state and politicians outside of Pakistan have also been implicated. It has been interesting to see how different countries have reacted. On one end of the spectrum is a country like Iceland where the Prime Minister has stepped aside in the wake of the leaks, while, on the other end, are our friends, the Chinese and the Gulf states.

In China, websites carrying information about the leaks have been banned and in the UAE, the Khaleej Times ran a detailed piece on Pakistani politicians and businessmen who have been the subject of the Panama Papers controversy while omitting to mention that one of the greatest beneficiaries of the offshore set-up supplied by Mossack Fonseca is the UAE President, Sheikh Khalifa bin Zayed Al Nahyan. His portfolio of London properties is approximated to be in excess of one billion pounds.

The Pakistani government's decision to set up a dubious judicial commission therefore is a response somewhere in the middle of this vast spectrum. My hunch is that in typical Pakistani fashion, there will be a lot of hue and cry, the media will have its field day, opposition leaders will point a lot of fingers, but at the end of the day Pakistan does not have the institutional capacity to take substantive measures to reverse the curse of corruption and tax evasion, even if the present government were to come down tomorrow. This does not mean however that pressure should not be built to enable Pakistan to one day, hopefully in the not too distant future, effectively take on the status quo.

Imran Khan demands commission headed by CJP to probe Panama Papers revelations

In fact, that is how it happened in the countries who are ahead of the rest in this game. A word first about why Americans are virtually absent from this latest dump. It is not because this is an American conspiracy against the rest of the world. Nor is it because Americans are more honest than the rest of us. One big reason is that Americans are ahead of the curve in clamping down on offshore tax havens. The Panama Leaks may have been the largest thus far but are by no means the first of its kind. We have now entered an age when whistle-blowers at law firms, banks and even government agencies have, at great risk to themselves, made confidential information public, in what they perceive to be the greater public interest.

Back in 2007, an employee at HSBC's Swiss bank leaked information which revealed that the world's second largest bank's Swiss arm was helping wealthy customers dodge taxes and conceal wealth. The list also contained a number of American clients. Since then, there has been both finger-pointing and cooperation amongst the most developed countries of the world, which has significantly reduced Switzerland's ability to provide a haven for wealthy Americans, and indeed others, to hide their millions.

As bank secrecy in Switzerland took a hit, however, other jurisdictions cropped up as potential havens. Wealthy people will always find lawyers, accountants, bankers, and real estate agents to work for them. So, as stricter money laundering regulation and enhanced transparency on financial accounts was introduced, the wealthy began moving their money increasingly into real estate. "Hot money" as it's called by property developers in London and New York, poured into sought-after addresses through offshore companies beneficially, but not directly, owned by the global elite.

Panama Papers leaks: Nisar offers FIA-led probe into Sharif family's offshore assets

These elites, whether Russian, Chinese, Indian or Arab, also play a large part in driving the retail and service industry, particularly in a place like London, and so cracking down on them is not always without cost. But the pressure is on. In both the United States and the United Kingdom there is growing disenchantment with increased inequality and corruption. As a result, politicians like Jeremy Corbyn in the UK and Bernie Sanders in the US appear to be challenging some of the fundamentals of the capitalist system.

They may not succeed today and some of their positions may not even be tenable in a global world but support for their cause will continue to apply pressure to reverse the inequalities of the present system. In Pakistan, as in other developing countries, it may not even be feasible to effectively probe the disclosures. However, the silver lining may be the concerted global effort under way to make financial holdings of wealthy individuals more transparent and accessible to tax authorities. Add to that the severely diminished guarantee of confidentiality the banks and law firms can provide to the wealthy in this age of leaks and whistle-blowers and what we may see eventually is a world where rich people are no longer on as solid a footing as they once were.

Published in The Express Tribune, April 10th, 2016.

Like Opinion & Editorial on Facebook, follow @ETOpEd on Twitter to receive all updates on all our daily pieces.