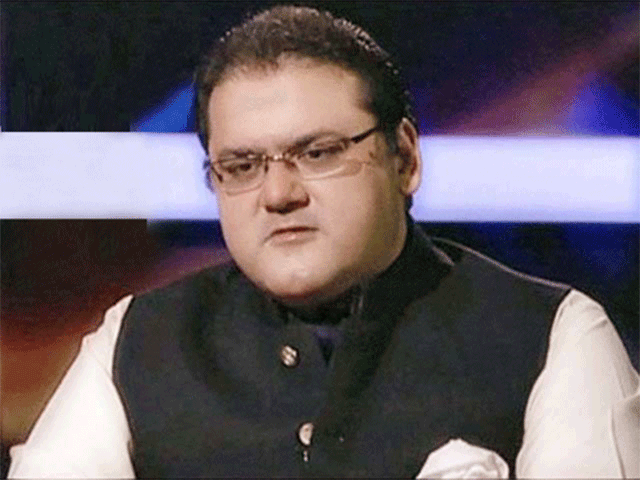 ---
Prime Minister Nawaz Sharif's son Hussain Nawaz on Saturday called for conducting an accountability process in Punjab as well.

Speaking to the host of Express News show Kal Tak, Javed Chaudhry, Hussain said his father, Premier Nawaz, had never interfered in the accountability process.

PM seeks details of ruling party leaders' assets

"If [Pakistan Tehreek-e-Insaf chief] Imran Khan proves that we have defaulted on any loan, the Sharif family will face punishment as stipulated under the law,"Hussain said. "Imran Khan only talks about default, but he should have some reference, like the name of the banks the Sharif family has allegedly defaulted against," he added.

Regarding allegations that Prime Minister Nawaz had curbed the powers of accountability institutions, Hussain said no such direction had been issued from the Prime Minister's House to the National Accountability Bureau (NAB) or any other investigation agency. "If there are any issues in Punjab which need to be investigated, then there should be no bar on that," he said.

Hussain accepted that he owns the flats on Park Lane, London which belong to offshore companies Nesco Ltd and Nelson Ltd, saying that he only enjoys the benefits of these assets. He said these assets are run by a trust held by his sister Maryam Nawaz.

Assets disclosure: ECP reminds political parties to file statements

Hussain called on accountability bodies to try former president Pervez Musharraf, "otherwise every ruler will do as he pleases and leave."

He said he forgave Musharraf for what he did to him. Musharraf is accused of persecuting the Sharif family after overthrowing the PML-N government in 1999.

Published in The Express Tribune, March 6th, 2016.
COMMENTS (25)
Comments are moderated and generally will be posted if they are on-topic and not abusive.
For more information, please see our Comments FAQ