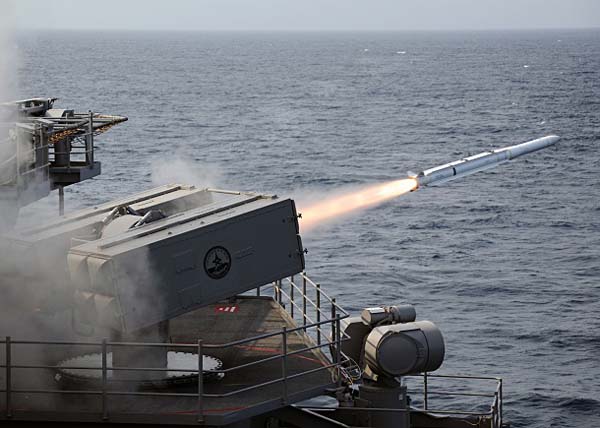 ---
Pakistan Navy conducted on Saturday a successful test-fire of shore-based anti-ship missile 'Zarb', a statement released by Director General Public Relations said.

The missile was launched from coastal site and successfully hit the surface target in the Arabian Sea, the statement added.

Felicitating the Naval staff, Admiral Muhammad Zakaullah said the launch of new missile system wass part of Pak Navy's continuous effort to enhance its capabilities, and terming the successful test as hallmark of Pakistan Navy's preparedness.

Analysis: What can Pakistan do right in the face of India's growing military might

Deputy Chief of Naval Staff Vice Admiral Zafar Mahmood Abbasi, who was also present at the occasion, said with this successful test launch significant capability has been added to the Pakistan Navy's arsenal which would further bolster the defence mechanism of the country and contribute towards peace and stability in the region.