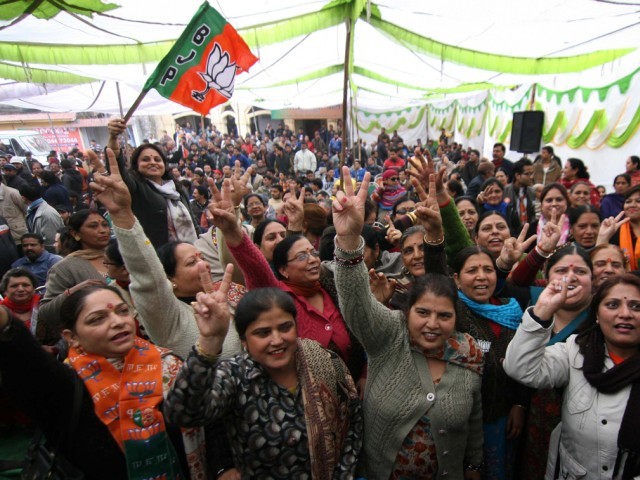 ---
KOLKATA: Armed assailants beat to death an Indian politician whose party is contesting elections in the country's east as he returned home from a campaign rally, police said Saturday.

Joydeb Jana, a mid-ranking leader of West Bengal state's ruling Trinamool Congress party (TMC), was attacked by armed men late Friday after addressing a campaign rally in West Midnapore district.

Hindu nationalists gather for massive India rally

"(Jana) was found murdered by some unknown assailants," Anuj Sharma, West Bengal additional director general of police, told AFP. The attackers used bamboo sticks and iron rods, he said.

"So far 11 people have been arrested in connection with the murder," Sharma said, adding that police complaints against 22 people had been registered in the case.

Trinamool Congress general secretary Partha Chatterjee told AFP he suspected supporters of rival political parties were behind the killing.

"We think it's an act of revenge by opposition parties," he said.

"We have asked the Election Commission to take appropriate action immediately."

Kashmir struggle: Indian Independence Day observed as 'black day'

West Bengal is one of five Indian states holding elections in phases this month and next, and the results will be announced on May 19.

Parts of West Midnapore district go to polls on Monday.