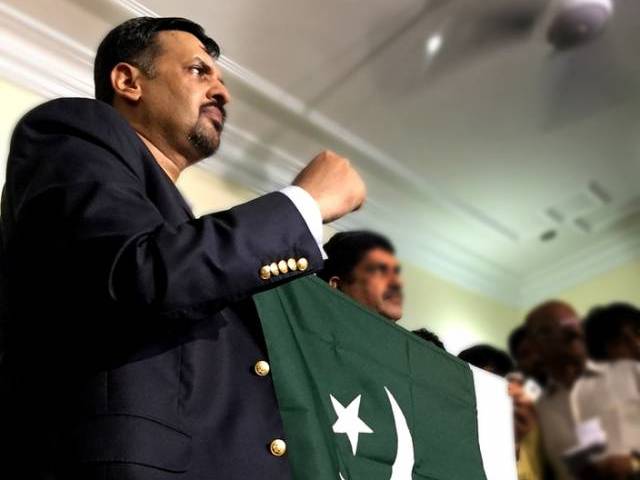 ---
ISLAMABAD/ KARACHI: The election supervisory body has asked Karachi's former nazim Mustafa Kamal to complete documents before attempting to register his newly formed party.

One of the MQM's central leaders, Kamal on March 3 announced to form his own political party, which he later named as Pak Sarzameen Party (PSP). So far, a number of MQM leaders – including lawmakers Dr Sagheer Ahmed, Iftikhar Alam, Bilqees Mukhtar – have joined the group, which is seen as a potential threat to Altaf Hussain's MQM.

Earlier this week, Kamal submitted an application to register his PSP with the Election Commission of Pakistan (ECP). However, sources in the ECP said the commission found the documents incomplete and returned Kamal's application with objections on Friday.

The ECP has asked Kamal to fulfill documentation in accordance with the party registration act. Under the law, the head of a party needs to submit along with the application form copies of the party's constitution and manifesto, as well as details of its office bearers and assets.

Kamal, in his application form, only mentioned himself as the chairman of the PSP without giving any details of the party structure. He also did not provide the constitution and manifesto of his party while in the column for details on assets and accounts, only the word 'donations' was written.

On Friday, Sindh Assembly Speaker Agha Siraj Durrani accepted resignations of Dr Sagheer Ahmed and Iftikhar Alam, who had resigned the MQM to join Kamal's PSP.

Secretary Sindh Assembly GM Umar Farooq told media that the assembly secretariat has de-notified the seats of both the members and written to the ECP to hold by-elections in the constituencies.

The PSP chief on Friday said the authorities had granted the PSP the permission to hold its first rally on April 24 in a ground near the Quaid-e-Azam's  Mausoleum. "On April 23, we will be organising a festival at the same location," said Kamal, during a visit to the Orangi Town locality.

Published in The Express Tribune, April 9th, 2016.