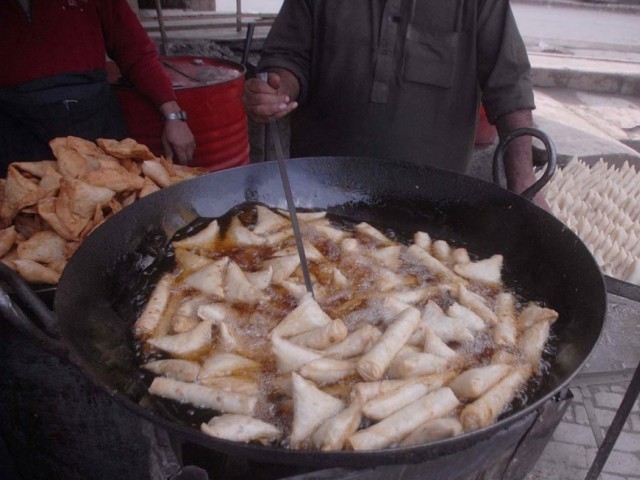 ---
MULTAN: "We must encourage the masses to maintain a balanced diet. The incidence of malnutrition can be reduced by raising awareness on the benefits of healthy eating," said Bahauddin Zakariya University (BZU) Vice Chancellor Tahir Ameen said on Friday.

He was addressing the concluding session of a two-day conference on malnutrition and a food expo organised by Doaba Foundation and BZU's Institute of Food Sciences and Nutrition. The vice chancellor said educating people in food and nutrition was vital for an impact on public health. The VC said the BZU had started the Institute of Food Sciences and Nutrition to research on these subjects. He said the conference had been organised to raise awareness on social and economic consequences of malnutrition.

"Malnutrition refers to insufficient, excessive, or imbalanced consumption of nutrients. In developed countries, diseases of malnutrition are most often associated with excessive consumption. In developing countries, malnutrition is more likely to be caused by poor access to nutritious foods or inadequate knowledge," he said.

Addressing the audience, Institute of Food Sciences Director Saeed Akhtar said research indicated that improving awareness of nutritious meal choices and establishing long-term habits of healthy eating had a positive effect on cognitive and spatial memory capacity. He said this had the potential to increase a student's ability to process and retain academic information.

He quoted a study by the International Agency for Research on Cancer, saying, "In the developing world, cancers of the liver, stomach and esophagus are common. They are linked to consumption of carcinogenic preserved foods, such as smoked or salted food, and parasitic infections that attack organs."

He said lung cancer rates were rising rapidly because of increased use of tobacco.

"The study says that developed countries tend to have cancers linked to affluence - cancers of the colon, rectum, breast and prostate — that can be caused by obesity, lack of exercise, diet and age," he said. MPA Surayya Naseem, Justice (r) Zafar Yaseen and Dr Umar Farooq from Sargodha University were also present.

As many as 40 women, 40 men and 20 children from rural areas of Muzaffargarh district participated in the conference.

Published in The Express Tribune, April 9th, 2016.
COMMENTS
Comments are moderated and generally will be posted if they are on-topic and not abusive.
For more information, please see our Comments FAQ