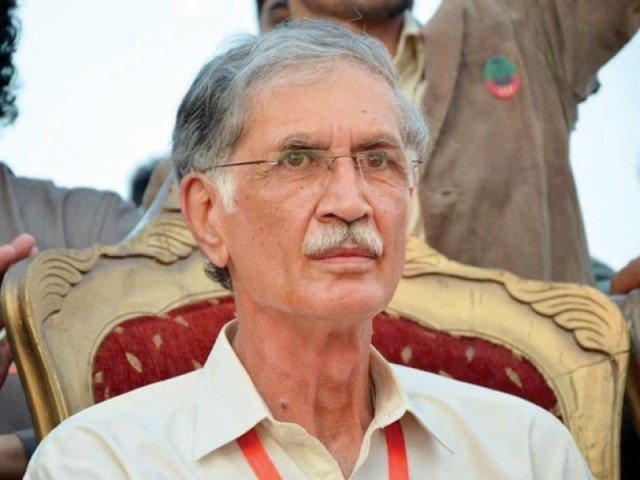 ---
PESHAWAR:



The Khyber-Pakhtunkhwa government gave official approval to the local government and rural development department (LG&RDD) proposal to fix honoraria (salaries) and other allowances for elected representatives of local bodies. However, the provincial finance department has yet to release these funds.




Officials privy to the development told The Express Tribune on Friday the chief minister signed the summary for salaries and other allowances for LG elected representatives on April 3.

The chief minister had announced honoraria and privileges for nazims and naib nazims at a convention held in the city on March 7. Following the event, LG&RDD sent a summary to the chief minister for approval.

Rule of thumb

"Every district, town/tehsil and village/neighbourhood council across the province will get funds in accordance with their needs," a senior official of LG&RDD told The Express Tribune, adding funds will be transferred to councils as per their needs based on the number of council members.

The official explained the council with more members will have more share compared to those with fewer members since some councils are large and some are small.

According to the summary, nazims and naib nazims of the three tiers—districts, towns/tehsils and villages/neighbourhoods—are entitled to honoraria along with session allowances and telephone charges. Council members will only get session allowances.

Breakdown

A district council nazim will get Rs40,000 every month along with Rs10,000 for telephone expenses, Rs10,000 entertainment allowance, 200 litres of fuel, and Rs1,500 per day travelling allowance/daily allowance (TA/DA) not exceeding five days a month, only for movement outside the district.

A district council naib nazim would get Rs30,000 every month. This is along with Rs5,000 telephone expenses, Rs7,000 entertainment allowance and 150 litres of fuel. Each of the 1,546 members of the district council will get Rs1,000 per day per session allowance and Rs1,000 TA/DA. For town/tehsil council nazim, the monthly honoraria has been fixed at Rs30,000 with Rs7,000 telephone expenses, Rs8,000 entertainment allowance, 200 litres of fuel and Rs1,200 TA/DA per day.

For town/tehsil council naib nazim, honoraria has been fixed at Rs20,000 with Rs5,000 telephone expenses, Rs5,000 entertainment allowance and Rs1,200 TA/DA per day.

Members of town/tehsil councils are to get Rs500 per day as session allowance and Rs500 TA/DA per day. There are 77 town/tehsil councils in the province, each with a nazim and naib nazim. There are 1,633 members in these councils.

The nazim of a village/neighbourhood council will get Rs10,000 monthly honoraria with Rs2,000 for telephone expenses and Rs2,000 entertainment allowance. The naib nazim will get a monthly honoraria of Rs7,000 but no other allowances.

There are 3,501 village/neighbourhood councils in K-P with 44,692 council members, each of whom will get Rs200 session allowance per day.

The LG&RDD official refused to share the amount of funds needed to meet all these expenses saying the K-P finance department was in a better position to give exact figures.

Provincial Finance Commission Deputy Secretary Hameedur Rehman when asked about the progress in this regard said, "The finance department high-ups are dealing with the subject and have to check if funds are yet to be released."

However, officials in the finance department confirmed funds have not been released as yet.

Published in The Express Tribune, April 9th,  2016.