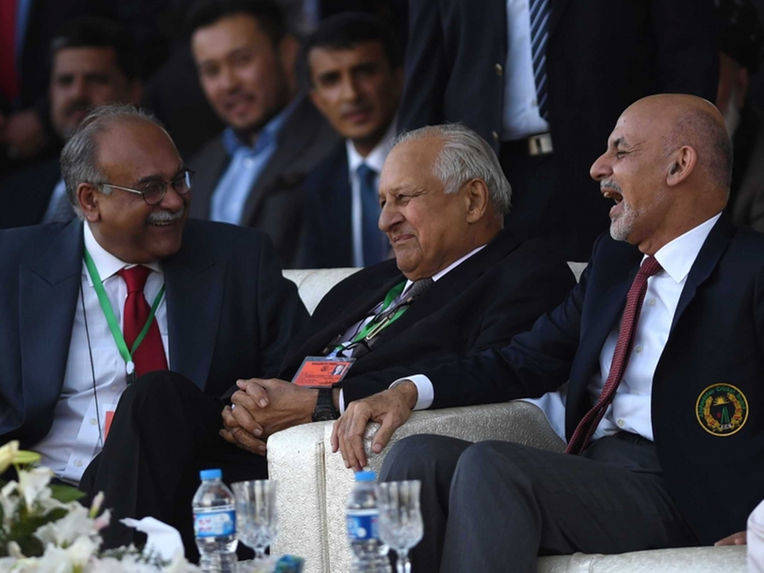 ---
ISLAMABAD: Inter Provincial Coordination (IPC) Sports Minister Riaz Pirzada on Friday apprised the National Assembly on Pakistan cricket team's poor performance in World T20 tournament saying that majority of Pakistan Cricket Board (PCB) officials only focus on perks and privileges.

"PCB's affairs are being run by non-cricketers, majority of whom are merely focussing on perks and privileges rather than national team's performance," said Pirzada.

The minister said that it was a matter of great concern that the national team was unable to perform well and failed to live up to Pakistan cricket's past glory.

Haroon Rasheed slams Waqar Younis' 'false statements'

Previously, former head coach Waqar Younis met with the sports minister on March 31 to share his grievances with PCB and the problems facing Pakistan cricket. Pirzada had said that he heard Waqar's case and would forward his own report to the Prime Minister Nawaz Sharif.

In today's address to the National Assembly, Pirzada said that short term measures were being taken for the team's improvement which include a new selection committee as well as addition of new coaches.

PCB chief apologises to Waqar Younis over leaked confidential report

He also said in order to familiarise players with England's environment a training camp would be set up in Abbottabad.

Furthermore, the minister stated he has already forwarded former cricketer Majid Khan's name for the position of PCB chief to the Prime Minister.
COMMENTS (1)
Comments are moderated and generally will be posted if they are on-topic and not abusive.
For more information, please see our Comments FAQ