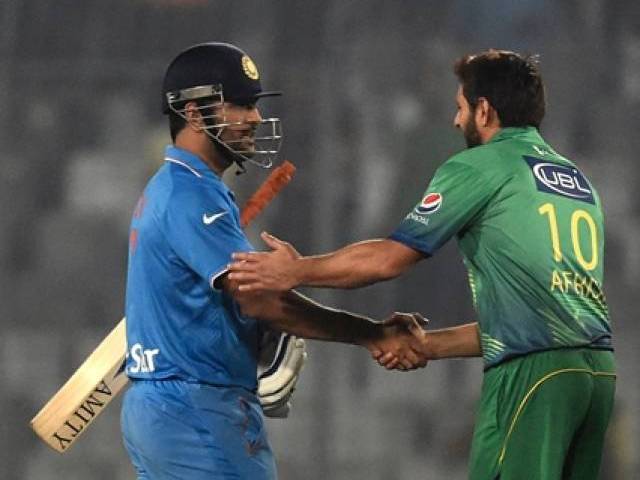 ---
The Pakistan-India match at Eden Gardens continued to steal the WorldT20 limelight as 1.12 million tweets were generated for the encounter making it the most-tweeted match ever on the social media platform.

According to the statistics provided by Twitter, the quarter-final match between India and Australia was the second most tweeted match on the website. Meanwhile, the India-West Indies semi-final gathered the third most number of tweets.

World T20: Sana Mir reigns supreme, Afridi lags behind in social mentions




In the most tweeted moments, the Pakistan-India clash bagged the third position when MS Dhoni's men beat Shahid Afridi's side by six wickets. The moment accumulated 12.4K tweets in one minute.

West Indies batsman Carlos Brathwaite's four sixes on the first four balls of the last over of the final was the second most famous moment on the social site with 14.3K tweets per minute, while Australia's defeat at the hands of India was the most famous moment on Twitter with 16K tweets generated in one minute.

Ground honour for West Indies captain Sammy




Moreover, the most-retweeted tweet was posted by Indian Prime Minister Narendra Modi in which he congratulated Dhoni's team for bagging a last-ball victory against Bangladesh in their Group 2 Super10s match.


That was a thrilling game! Congratulations Team India. Very happy. Well played Bangladesh. #IndvsBan

— Narendra Modi (@narendramodi) March 23, 2016


Twitter also created a dream team out of the most-mentioned players on the social site and Pakistan's former T20I captain Shahid Afridi found himself batting at number eight. Indian batsman Virat Kohli was appointed the captain of the team for being the most-mentioned player on Twitter during the World event.

Girls in Green: Proud of the Mir-acle




Owing to its large population, India once again stole the first position in the category of most-mentioned teams on Twitter. Pakistan was the second most mentioned team followed by the 2016 World T20 champions West Indies.

Australian women stars earn big pay rise


COMMENTS (1)
Comments are moderated and generally will be posted if they are on-topic and not abusive.
For more information, please see our Comments FAQ