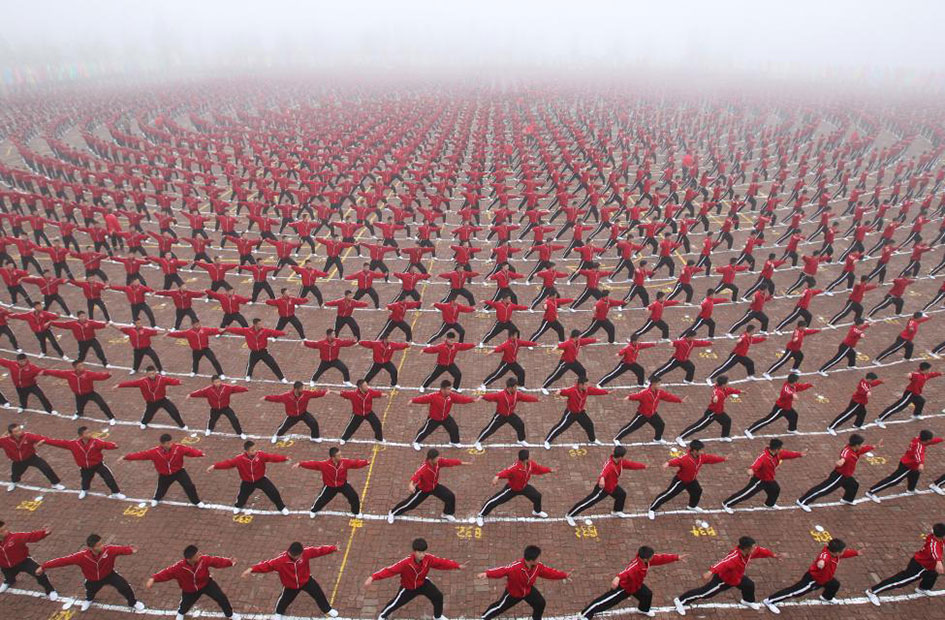 ---
Shaolin is among the oldest institutionalised styles of Chinese martial arts practiced today. Dating back 1,500 years, the Shaolin Temple is the main temple of the Shaolin school of Buddhism to this day.

Shaolin Kung Fu, also called Shaolin Wushu was developed in the Buddhist Shaolin temple in Henan province, China. With its rich content, and over 1500 years of its development, Shaolin kung fu has become one of the largest schools of kung fu.

Here we look at students of Shaolin Tagou Martial Arts School participating in a rehearsal at a stadium in Nanjing, Jiangsu province, China.


PHOTOS: REUTERS
COMMENTS (1)
Comments are moderated and generally will be posted if they are on-topic and not abusive.
For more information, please see our Comments FAQ