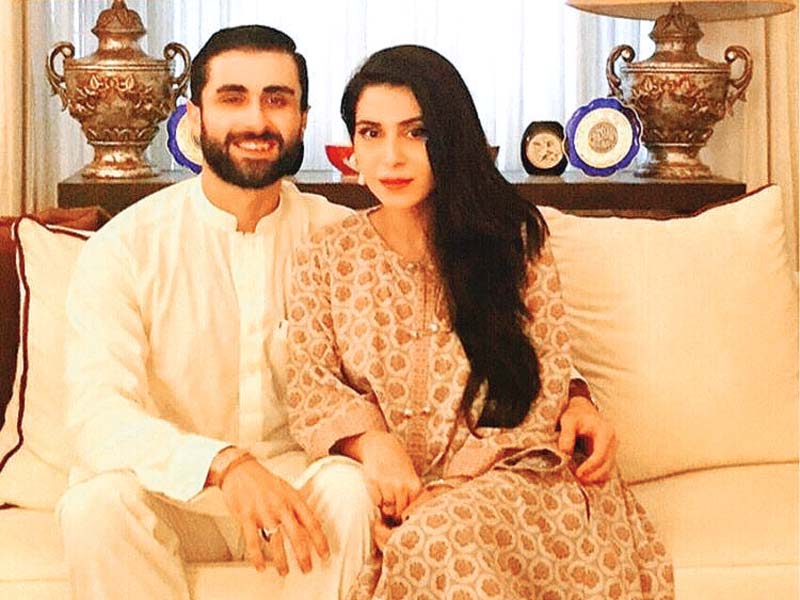 ---
Siblings Feeha Jamshed, the talented designer behind her eponymous brand and Mustafa Jamshed, her  marketing manager, think of the dance moves they busted in their childhood, what got them into trouble at home and why they admire each other


What's your first memory of each other?

Feeha: I remember Mustafa wearing a golden sherwani and a tang pyjama on his first birthday and how he started crying when he saw the West Indies cricket team!

Mustafa: First memory would be her biting and pinching me when I was a baby because she thought I wasn't real!

What is the craziest thing you have done together?

Feeha: We used to conduct plays! I used to blackmail him into playing a lot of embarrassing roles!

Mustafa: We were always the source of entertainment for the family. Feeha would make our sister Maham and I rehearse dance steps from Bollywood movies and perform them in front of everyone.




What did you get punished for the most as a child?

Feeha: Doodling on the walls.

Mustafa: I was a real klutz when I was younger, always breaking things or spilling drinks on the table, so I would get punished for that. That and being loud!

If you could only wear one piece of clothing for the rest of your life, from the others closet, what would it be?

Feeha: His t-shirts.

Mustafa: I don't think I could fit in anything of hers!

If you could swap places with each other, what's the first thing you would you do?

Feeha: I would really slow down his lifestyle.

Mustafa: I would make my awesome brother some cool and funky clothes!




What is the one thing you love about your sibling?

Feeha: The fact that he is so young and still very mature and sensitive for his age.

Mustafa: She's the hardest working person I know.

If you are fighting with each other, how do you make up?

Feeha: We say sorry and move on.

Mustafa: I guess with time we both become fine.

What is one secret talent your sister has, that you wish you did too?

Feeha: The fact that he takes time off and goes to the gym.

Mustafa: Not really a secret, but she's really creative and thinks outside the box.

Describe your sister in three words:

Feeha: Funny, sensitive, and very cool!

Mustafa: Original, a "Jamshady", and an
absolute rock star.

How are your personalities similar?

Feeha: We both roast each other and then have a laugh about it ourselves.

Mustafa: We would do anything for family.

I can't live without my sister/brother because…

Feeha: … It's Mushi!

Mustafa: She's always there for me when I need her. As my older sister, her advice makes me a stronger person.
COMMENTS (2)
Comments are moderated and generally will be posted if they are on-topic and not abusive.
For more information, please see our Comments FAQ