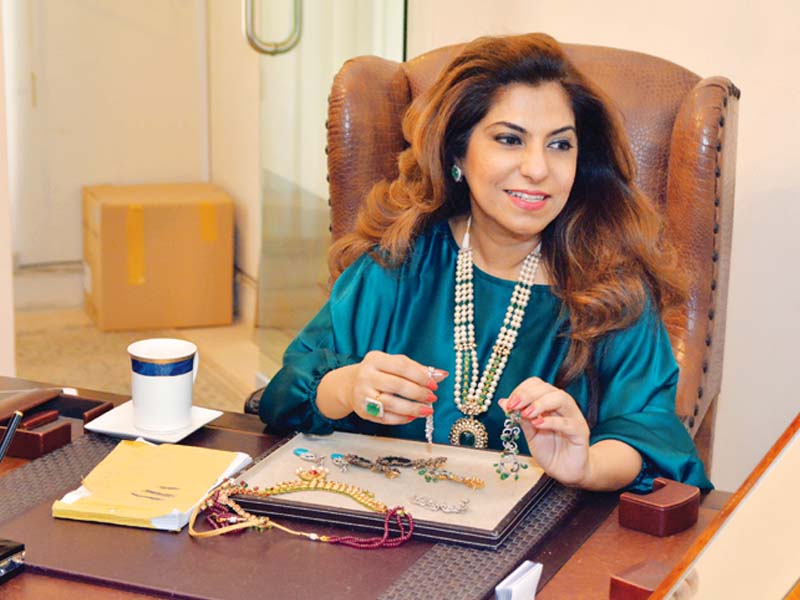 ---
Jewellery designer Sherezad Rahimtoola shares her resplendent jewellery collection and talks about everything from family heirlooms to her own creations


How and when did you get interested in jewellery?

I am an architect by profession and I happened to take a break just after I was done with my education. It was actually just by chance that I got into jewellery making. However, obviously, I have always been very fond of jewellery ever since I was a young child.

What are your favourite pieces of jewellery?

I love precious stones. Emeralds, particularly, are my weakness! One of my favourite pieces is a necklace, which has a large emerald of about 40 carats.

Where did you get it?

The emerald necklace is a family heirloom, which was passed down to me by my mother.




Is there any piece you are emotionally attached to and why?

The pieces that I create are a labour of love. I work on a particular piece for up to three months, so I do get attached to them. I love the pieces, but I don't always feel like I need to have them since I see so much of jewellery anyway.

Share a story with us about how you acquired one of your favourite pieces?

There are so many stories! Another one of my favourite pieces is a solitaire, which my father had given to my mother. She has now passed it down to me, it's a huge solitaire and it's been in the family for quite some time, so I have grown quite attached to it.




Is there anything on your radar that you want to get in the future?

I've been in the jewellery business for 25 years, I sleep, eat, breathe jewellery, it's there all the time. But I had told my kaarigar to tell me if he comes across a large-sized emerald. That is the one thing that is always on my radar.
COMMENTS
Comments are moderated and generally will be posted if they are on-topic and not abusive.
For more information, please see our Comments FAQ