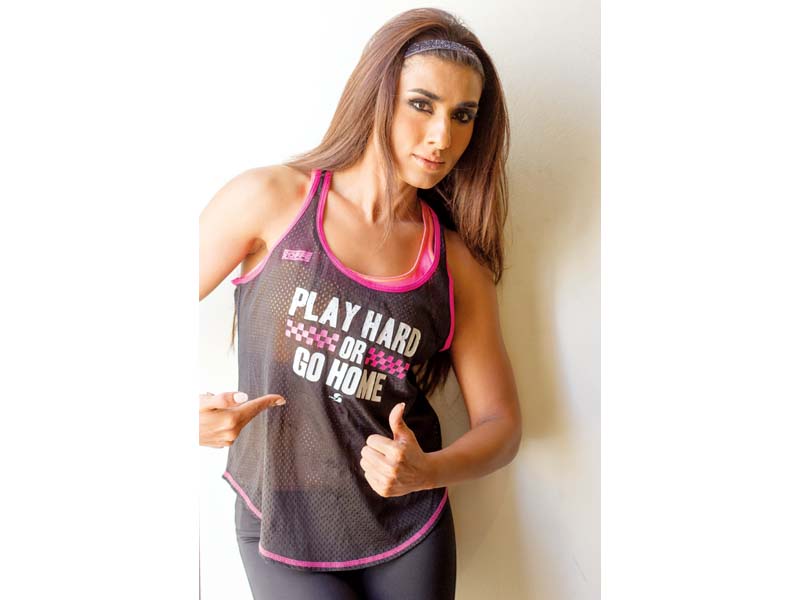 ---
Mantahaa Maqsood, founder of The Wellness Company, weight and diet specialist as well as an actor, shares a day in her life. Find out from the fitness expert herself how she stays healthy and fit
6 am: Snoozing: but my internal clock is
wide-awake, ready for a new day. I usually make a to-do list the night before, which I check off during the day. The list is not only work, but includes everything that needs my attention throughout the day, whenever I get the time to address it.
7 am: Time to revive my system. The first morning ritual is drinking hot water with lemon and aloe vera, followed by one piece of seasonal fruit and black coffee. I do this in my breakfast room, which is a sun-lit boudoir overlooking the open-air atrium. It's time to centre myself. Pray and dare.
8 am: Head to work. Warm up for my morning strength session. The staff and the girls tumble in. The music is pumping. It's time to take the day on and get the staff and crew ready to welcome clients, guests, and occasional visitors.
9 am: Breakfast is usually a protein with a complex carb that I bring from home. All my clients follow my recipes; I eat exactly what I preach.
10 am: HIIT Session. My High Intensity Interval Training Session is ideally timed for moms who have just dropped their kids off at school and want an intense workout designed to tone up, lose body fat, and strengthen their bodies for their respective grinds. It's a great way to prepare for the day.
11 am: Personal Training Session. These are small groups of people with similar lifestyle and fitness goals. By grouping them together, we don't only burn fat, but also create a tight nano-community of like-minded individuals who are always there for each other in their fitness journey.
12 am: Cardio Session. Welcome to Zumba! This is a Latin-infused, high-intensity cardio-workout that gets your heart beating, your pulse racing, and your adrenalin at an all-time high. This session is open for almost anyone who wants to burn calories and hit the dance floor at the same time.
1 pm: Lunch. If I'm not going out for lunch, then I usually eat a bowl of fruit salad with lots of nuts and rocket. If not, I'll be heading to my friend Shamira's café right behind my studio, Marigold & Honey, where there's a soup in my name. Manti's Soup is a fat-free immunity booster with lemongrass and your choice of white, lean meat.
2 pm: Back at The Wellness Company. From legwork I transition to paperwork. Just part of running a business, I suppose! Routinely scheduled back-to-back meetings with my partner, meetings with my staff, and meetings with the trainers to discuss clients, routines, schedules, and nutrition plans. I'm sipping white tea throughout.
3 pm: Two hours of pre-scheduled appointments with current clients about their progress, their meal plans, and general wellness evaluations. These can include weekly measurements and, more often than not, calls to get discipline back into the lives of clients careering off their goal into fat doom. Yes, I'm still sipping white tea.
5 pm: CrossFit Session. This is a mixed group class for advanced athletes who are in better physical condition than most of mankind. The class is designed for building strength, increasing muscle mass, and structuring a leaner profile.
6 pm: It's a wrap. Tie up the loose ends with clients, staff and vendors. Post instructions for tomorrow's agendas. And head home.
7 pm: Prepare for dinner. Magically turn into a domestic goddess. Haunt the staff at home. Check on work done (or most likely, undone) and fume. Shower, change and magically appear as a wife to welcome my husband home with a cup of tea. Okay, I'm kidding, but it sounded quaint.
8 pm: Dinner at home. Or out. Relax and unwind. Catch up with family. Return a few calls. Take time for gratitude and weave more dreams.
11 pm: Hit the sack. Call it a day. Read a book. Someone will switch off the lamp.
COMMENTS (1)
Comments are moderated and generally will be posted if they are on-topic and not abusive.
For more information, please see our Comments FAQ