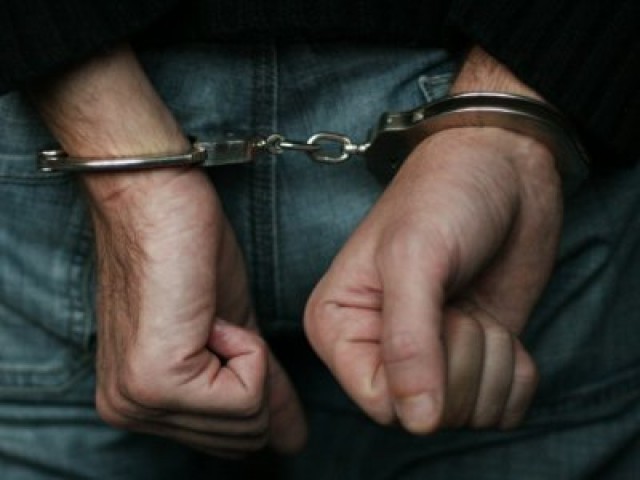 ---
HYDERABAD: A day after the killing of Jeay Sindh Tehreek (JST) - Karnani's chairperson, Shafi Mohammed Karnani, the Thatta police claimed to have arrested the suspected killers.

At a press conference in Thatta on Thursday, SSP Fida Mastoi told the media that four suspects have been arrested, adding that they confessed to the crime during initial interrogation.

Wali Muhammad Samo, Ayaz Samo, Naek Mohammad Samo and Qaim Samo, four of the six suspects nominated in the FIR, are among those arrested. The main suspects, Mohsin Samo and Mohammad Saleem Samo, are still at large, said the SSP. He added that the Samo and Karnani communities residing in separate villages in proximity had been embroiled in a dispute over the murder of a Karnani in 2005.

Shafi Mohammed Karnani was shot dead on Wednesday near his village, Saleh Mohammad Karnani, by two assailants riding a motorcycle. The medico-legal officer, Dr Yousuf Memon, said that he sustained shots fired from a shotgun. He was a close associate of the founding leader of Jeay Sindh Tehreek (JST), the late GM Syed. He also remained close to Jeay Sindh Qaumi Mahaz's (JSQM) late leader, Bashir Khan Qureshi, after the JST began to break up in factions following Syed's death.

The nationalist leader was laid to rest in his village graveyard. JSQM leaders Sanan Qureshi and Dr Niaz Kalani, and Sindh Taraqi Pasand Party's Dr Qadir Magsi among other nationalist leaders attended the funeral and offered condolences.

The police raided the village to arrest the suspects of the Samo community on Thursday morning but the residents reportedly resisted the raid, resulting in injuries to several men and women. The Samo community claimed that four persons nominated in the FIR from their community surrendered to the police after some local influential persons persuaded them for cooperation with the law enforcement agency.

The JST-Karnani and some other Jeay Sindh factions have given a strike call for Friday to protest the killing.

Published in The Express Tribune, April 8th,  2016.
COMMENTS
Comments are moderated and generally will be posted if they are on-topic and not abusive.
For more information, please see our Comments FAQ