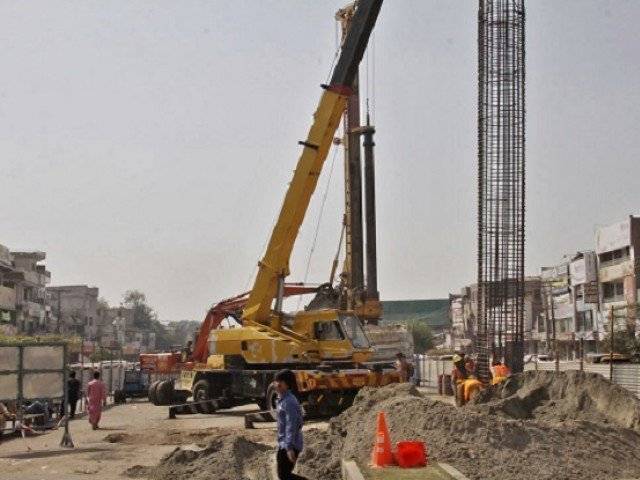 ---
LAHORE: The government will provide land for a mosque at Nicholson Road it wants to demolish to make way for the Orange Line Metro Train Project.

The administration of Masjidul Munawwar has the support of Jammatud Dawa which is facilitating negotiations with the government in this regard.

The three-storey mosque was originally built on four marlas. Later, the second storey was expanded by including over the rooftop of Hanumaan Temple. Khawaja Ahmed Hassaan, incharge of land acquisition for the project, told The Express Tribune making alternative arrangements for places of worship in the way of public welfare projects was standard practice.

Orange line: LHC dismisses plea against cancellation of work near historic sites

He said Masjidul Munawwar would be constructed on Empress Road near Hujjaj Centre. He said land for this purpose had been acquired.

Haji Karamat, president of the administration committee of the mosque, told The Express Tribune that they would not surrender possession of the mosque till the government made available the alternative place.

He said Hassaan had promised them an alternative place but nothing substantial had materialised in this regard so far.

He said a meeting for this had been scheduled for Thursday but it had been postponed. He said that the mosque was originally constructed on four marlas but the first floor took eight marlas after the inclusion of the temple roof. He said the first floor housed Tanveerul Quranul Hakeem seminary. He said on Fridays, the space was used for women to offer prayers.

He said the seminary building had been registered in 1985. He said the Evacuee Trust Property Board had not objected to the expansion.

Train project: Orange Line land acquisition stalls

Yahya Mujahid, a spokesperson for the JD, told The Express Tribune that the government had promised to provide land and build a mosque to make up for the mosque's demolition.

Fauzia Sheikh, owner of the land acquired for the new mosque, told The Express Tribune that the government had acquired the land for a public welfare project.

"They cannot hand it over to another party to build a mosque," she said.

She said the government had acquired her 20 marla land and was now giving six out of it for the mosque.

She said the government had acquired the land for Rs2.6 million per marla while the market price of the land was Rs6 million. She said she was willing to return payment for the land to the government to keep the portion of the land not required for the train project. She said she had also filed a petition in Lahore High Court against the move.

Published in The Express Tribune, April 8th,  2016.