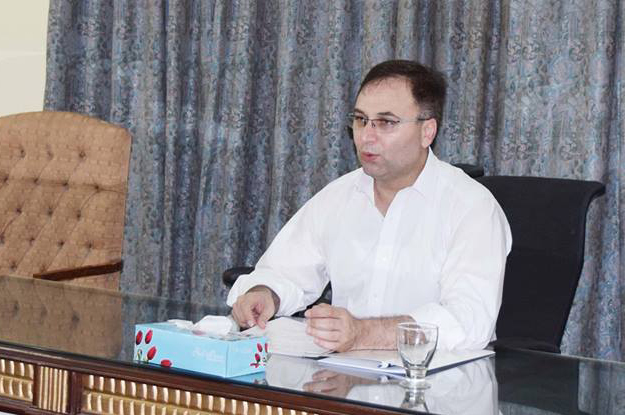 ---
PESHAWAR:



The Provincial Civil Service (PCS) Association dove into the tussle between the North Waziristan political agent and Razmak assistant political agent after the latter was transferred. The association has asked the government to take action against PA Kamran Afridi otherwise its members would protest.




Through a letter, the association expressed its utter dismay to the chief secretary over the K-P Establishment department's notification to transfer Fahad Ikram Qazi—the Razmak APA in NWA. The latter is a provincial officer and was removed over differences between Qazi and Kamran.




The letter, a copy of which is available with The Express Tribune, called the removal of the APA "unceremonious".

The establishment department issued a notification on March 24 and transferred Qazi, asking him to report to the Bannu commissioner.

Earlier, before the notification, the APA and PA were at loggerheads and the latter formed a fact-finding committee against his purported adversary.  According to the letter, the association is unhappy over the manner in which Qazi was asked to report to the Bannu commissioner without taking the whole situation into account.

"The PCS Officers Association, comprising more than 750 officers, firmly believes the treatment meted out to Fahad Ikram Qazi was organised victimisation. A fact finding committee was constituted on March 15, without the fulfilment of the necessary formalities, to enquire over the official's failure to attend meetings and otherwise casual attitude," the letter stated.

Barriers

It added Qazi was stopped at Saidgi check post in Bannu by the army and not allowed to enter NWA on March 23 on orders from the political agent. The letter continued this was a criminal misuse of office authority against the APA.

"This act has been carried out by the North Waziristan political agent in a reckless manner and could have led to a serious threat to the life of Qazi who was unaware of any such orders," the letter added.

The letter maintained Qazi reported the incident to the competent authority in Bannu, but instead of initiating an enquiry against Kamran, the establishment department transferred the official "prematurely".

"The whole dubious exercise has resulted in extreme resentment among the ranks of PCS officers and was against the official modus operandi."

The association maintained the PA attempted to defame Qazi by propagating through the media he was transferred on corruption charges. "The blatant violation of rules and prevalent norms affiliated with official business by Kamran Afridi is tantamount to victimisation of an officer who also happens to be the vice president of the PCS association," says the letter.

The association asked the chief secretary to take disciplinary action against Kamran or be prepared to face protests.

"Needless to state in case of inaction, the PCS Officers Association intends to officially register a protest against Kamran Afridi, a Pakistan Administrative Services officer."

Published in The Express Tribune, April 8th,  2016.