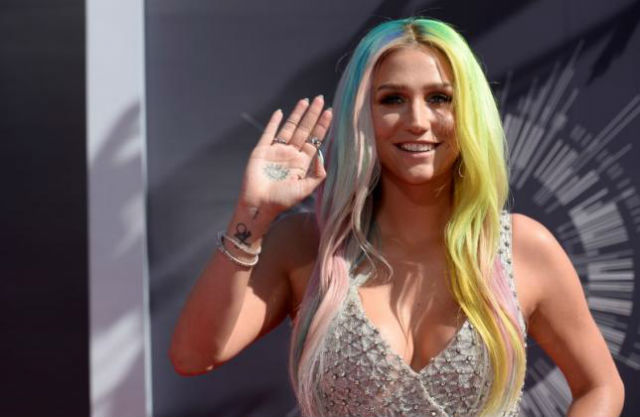 ---
A New York judge threw out pop star Kesha's legal bid to scrap her recording contract with Sony Music and her producer, Dr. Luke, whom the singer has accused of rape and other forms of abuse.

Kesha's nightmare: Here's why singer has been MIA for the past three years

Kesha, 29, last month appealed New York Supreme Court Justice Shirley Werner Kornreich's decision to refuse to release her from a six-album contract with Sony, after the singer filing a sexual assault lawsuit against Dr. Luke in 2014.

Kornreich found in February that Kesha was free to record for Sony with other producers, without interference from Dr. Luke, a decision the performer said was akin to slavery.

Without deciding on the veracity of Kesha's allegations, including that she had been drugged, raped and emotionally abused by Dr. Luke, Kornreich ruled that most of the singer's claims did not constitute valid causes of action to nullify a contract under New York law.

In her dismissal order, Kornreich also ruled that the wrongdoing alleged by Kesha occurred outside the court's jurisdiction and that her complaint of sexual assault was barred from legal review by the statute of limitations.

Neither representatives for Kesha, whose full name is Kesha Sebert, nor Dr. Luke, born Lukasz Gottwald, could immediately be reached for comment. The producer has previously denied Kesha's allegations of rape and emotional abuse.

Kornreich also took issue with Kesha's claim that the sexual violence she alleged was motivated by her gender, an argument the judge found spurious. "Every rape is not a gender-motivated hate crime," Kornreich wrote.

Kesha said on her verified Instagram page earlier this week that she had been offered a release from her contract, but only "IF i were to lie."

"I would have to APOLOGIZE publicly and say that I never got raped. THIS IS WHAT HAPPENS behind closed doors. I will not take back the TRUTH. I would rather let the truth ruin my career than lie for a monster ever again," the singer posted.

The case sparked the #FreeKesha campaign on social media, with supporters saying they had delivered more than 400,000 signatures on petitions asking Sony to release Kesha from her contract.

Producer Dr.Luke accuses Kesha supporters of 'trial by Twitter'

Taylor Swift has donated $250,000 to Kesha, while Adele, Lady Gaga, Kelly Clarkson, Miley Cyrus and Ariana Grande have also voiced their support for the singer.
COMMENTS
Comments are moderated and generally will be posted if they are on-topic and not abusive.
For more information, please see our Comments FAQ