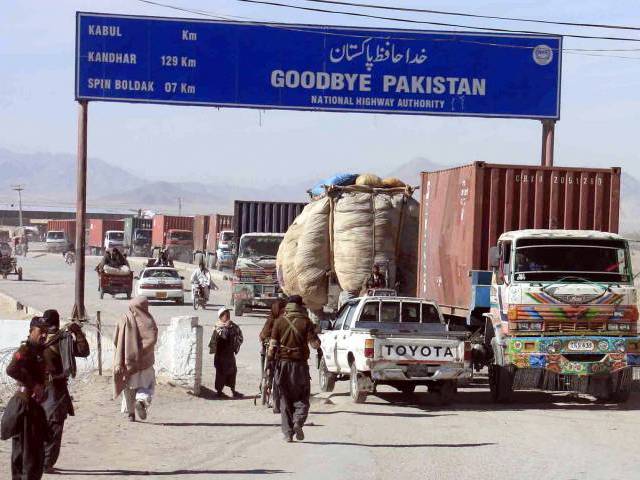 ---
QUETTA: Pakistani forces arrested on Wednesday an Afghan spy in an intelligence-driven raid in a border town of Balochistan and seized 'sensitive documents' and a cache of weapons and explosives.

The arrest came two weeks after Pakistani security officials revealed they have detained an Indian secret agent, Kulbhushan Yadav, who admitted in a subsequent video confession that India's top intelligence agency, Research and Analysis Wing, was stoking terrorism in Pakistan.

Acting on a tip-off, the paramilitary Frontier Corps, aided by intelligence sleuths, raided a compound in the Shaheedan area of Chaman, a town in Balochistan located on the border between Pakistan and Afghanistan, on Wednesday.

"Security forces arrested an Afghan spy from Boghra Chaman and recovered sensitive documents from his custody," a spokesperson for the FC confirmed to the media. "The timely action of security forces has thwarted enemies' conspiracies against Pakistan."

The spokesperson didn't name the spy, but said he was working against Pakistan's security. The raid also yielded a haul of arms and ammunition that included 4 SMG magazines, 1 SMG butt, 5 various rounds, 1 sniper scope, 1 LMG belt, 3 cellphones, 10 large ball bearings, 5 hand grenades pins, 18 explosive batteries, 25 battery sticks, 75 detonator fuses, 10kg of prepared explosive material, 11kg of raw explosive and other material used in terror attacks.

"The explosives and arms were to be used in terrorist attacks in Balochistan and other parts of the country," the FC spokesman said. The Afghan spy has been shifted to an unidentified location for interrogation.

Chief Minister Nawab Sanaullah Zehri appreciated the arrest as 'another nail in the coffin of the enemy'. "Our forces have intensified action against foreign spies working against Pakistan," he added. "Civil and military leadership are on the same page in dealing with internal and external security threats."

15 militants killed in Kalat

Separately, 15 suspected militants were killed in a search operation in the Johan mountainous region of Kalat district.

Provincial government spokesperson Anwarul Haq Kakar said the operation was triggered by intelligence reports about the presence of members of banned groups in the area.

"Two camps of banned outfits were destroyed and a huge cache of weapons recovered during the raid," he added. "The dead militants were involved in attacks on security forces, and other heinous crimes."

Published in The Express Tribune, April 7th,  2016.
COMMENTS (1)
Comments are moderated and generally will be posted if they are on-topic and not abusive.
For more information, please see our Comments FAQ