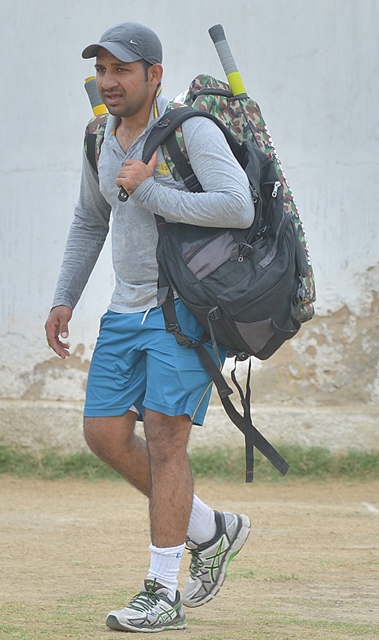 ---
Pakistan ODI captain Azhar Ali on Wednesday said newly-sworn in T20I captain Sarfraz Ahmed has a brilliant cricketing mind and will deliver good results.

"Sarfraz is a good friend of mine," Azhar said while addressing the media. "I wish him all the best for the future. He has a brilliant cricketing brain plus he has experience. I am hopeful that he will deliver good results as the captain of Pakistan T20I team."

PCB appoints Sarfraz Ahmed new T20I captain

The 31-year-old added that Sarfraz will be able to attract support from the whole team. "Every player will hopefully support the new captain," said Azhar. "Our team has a lot of talent but we need to develop our skill set," he added.

Afridi, Twitter hail Sarfraz's appointment as Pakistan T20I captain

The ODI captain also said there should not be long breaks between matches but the upcoming Pentangular Cup will help players prepare for the England tour.

"Ideally, there should not be such a long break between series but since it has happened now we cannot take that as an excuse," said Azhar. "The Pentangular Cup is round the corner and it will help us prepare for the tour of England as we do not have any ODI series before that."

Shahid Afridi steps down from T20 captaincy

While commenting on Pakistan's performance in the World T20, Azhar said that the team promised a lot but unfortunately they were not able to produce desired results.
COMMENTS (9)
Comments are moderated and generally will be posted if they are on-topic and not abusive.
For more information, please see our Comments FAQ