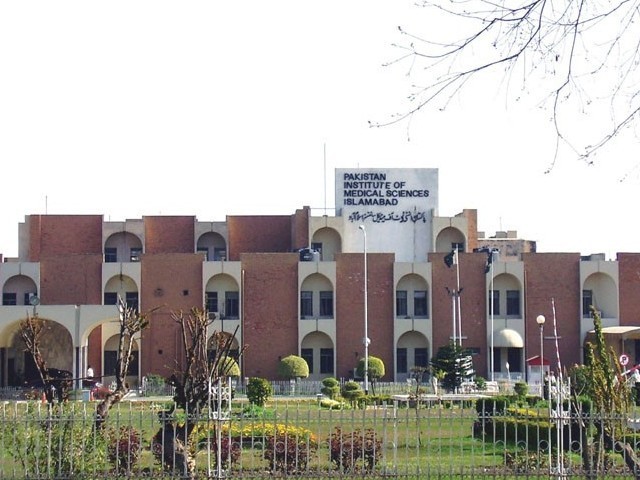 ---
ISLAMABAD: Gilgit-Baltistan (GB) government has sought help and cooperation of the Pakistan Institute of Medical Sciences (PIMS) for provision of health care and medical education in the region.

GB Chief Minister Hafeezur Rehman has written a letter to Shaheed Zulfiqar Ali Bhutto Medical University PIMS Vice-Chancellor Dr Javed Akram seeking the institute's patronage.




Rehman said GB was a newly-established province and required continuous support and patronage from PIMS as well as the Pakistan Medical and Dental Council (PMDC).

The chief minister has requested PIMS to facilitate the people of Gilgit-Baltistan in provision of medical facilities in all affiliated hospitals of PIMS through establishing a referral system treatment and prevention "as Gilgit-Baltistan still lacks specialised medical treatment facilities in provincial hospitals".

The chief minister has also sought that PIMS set up a medical college in Gilgit for undergraduate and post-graduate medical education.

Moreover, the chief minister has sought help in preparedness, rescue and recovery work in the high-altitude expeditions and other disasters and emergencies in Gilgit-Baltistan.

The chief minister has suggested that his government and PIMS ink a memorandum of understanding (MoU) towards this end in first week of April. He said the groundwork would start after signing of the MoU. G-B Director Health Muhammad Nazeem has been appointed focal person to finalise the MoU.

Talking to The Express Tribune, Dr Javed Akram said they were ready to help GB government address health issues, particularly in the field of human resource. He said Shaheed Zulfiqar Ali Bhutto Medical University-PIMS could also help G-B government in establishing an affiliated medical college in the region.

"We can also help them in designing system to implement disaster relief operation," Akram.




"Our doctors can use their facilities and infrastructure in providing tertiary health facilities to people of Gilgit-Baltistan in their areas. "We should do whatever we can for the people of G-B" Akram said.

He said that a large number of patients are brought to PIMS for treatment from G-B on a daily basis and they have to bear additional cost for these health services. He said after cooperation between PIMS and GB Government, the health cost of the GB people will decrease significantly.

According to the first national health facility assessment (HFA) conducted from October 2010 to May 2011, there were only 41 health facilities in all seven districts of Gilgit-Baltistan.

Secondary health care (SHC) hospitals including five districts headquarters (DHQ) hospitals and 27 civil hospitals (CHs) besides rural health centres (RHCs) and basic health units (BHUs).

Major issues faced by the facilities include lack of maternal, newborn and child health (MNCH) related staff and specialists, including gynaecologists, anaesthetists and paediatricians at the civil and DHQ hospitals. The report says that infrastructure components required for paediatric care were deficient at most of the civil hospitals.

Published in The Express Tribune, April 6th,  2016.