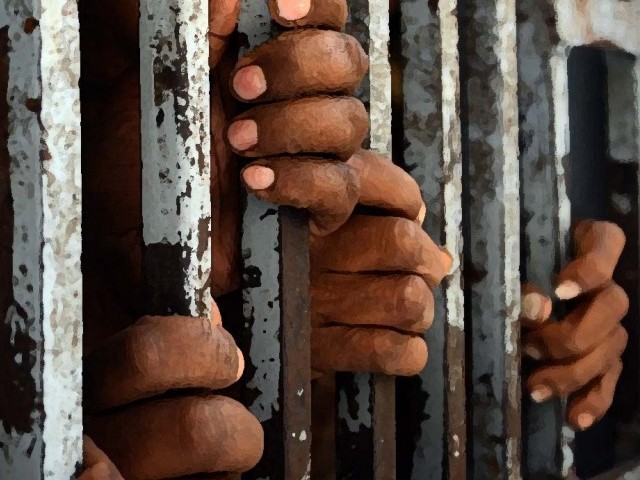 ---
DI KHAN: The DI Khan police arrested a student, Sherullah Wazir, for allegedly physically assaulting a Gomal University city campus teacher who is also an assistant wardan at Hostel 9. Wazir allegedly assaulted Dr Sayed Mubashir Hussain on varsity premises.

Hussain lodged an FIR in Cantt police station stating he was sleeping in his room when he heard someone knock at the door. He said when he opened it, Wazir barged in and abused him physically. Hussain also said Wazir threatened to kill him.




Wazir was presented before DI Khan division magistrate on Tuesday where Hussain got involved in a heated argument with a lawyer and abused him. The lawyer subsequently registered an FIR against him.

Follow up: Eight held in sexual assault case sent to jail

Wazir's case was then delayed for further hearing.

In the aftermath of the event, Gomal University Academic Staff Association (GUASA) held a meeting on Tuesday, demanding strict action against Wazir as well as banning his entrance to main and city campuses of Gomal University. It called the incident a "failure of security measures" and urged the police to register a case against the culprit and probe into the matter further.

The other side

Talking to The Express Tribune, Gomal University Pukhtun Students Federation member Raheem Bhittani said, "Wazir is an ANP political worker and wrongly implicated in the case," adding, he is always fighting for student rights.

"Wazir was nominated in an FIR along with more than 200 students who had protested and closed Indus Highway for about seven hours against the closure of Gomal University after Bacha Khan University in Charsadda was attacked," Bhittani said. He said Wazir then filed a petition at Peshawar High Court (PHC) DI Khan bench which allowed him to attend the university and also live in the hostel.

"Wazir wanted to live in his own room but the warden did not allow him, in fact, he called the police to arrest the student, framing a case of torture," Bhittani told The Express Tribune, adding Wazir did not even meet Hussain.

He also said, "Dr Sayed Mubashir Hussain belongs to Jamaat-e-Islami and he is using his political influence to malign students."

Bhittani said Hussain was not "mentally fit" and violated the PHC's decision by not permitting Wazir to live in the hostel.

"My client is innocent and is wrongly implicated in the case as no weapon was found in his possession and there was no proof of physical torture," Wazir's advocate Salim Kundi told The Express Tribune.

Wazir belongs to ANP and is a former provincial senior vice president of Pukhtun Students Federation. He is an MPhil student at Gomal University DI Khan management sciences department.

Published in The Express Tribune, April 6th,  2016.