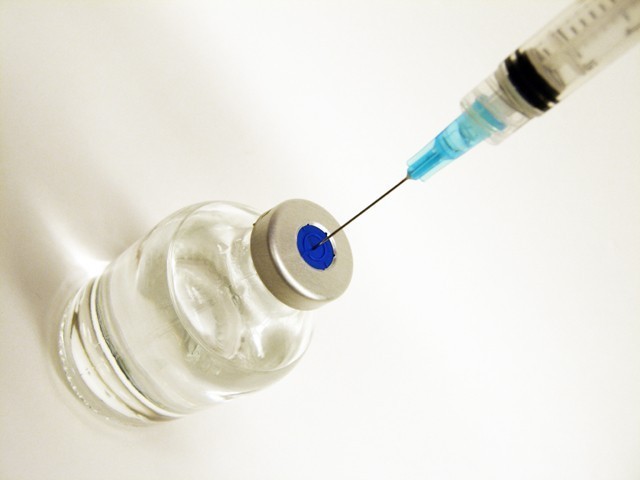 ---
PESHAWAR: In order to curb the practice of reusing syringes, the health department has planned to introduce auto-disable syringes, also known as safety syringes, in Khyber-Pakhtunkhwa. The decision in this regard was taken keeping in view the rising number of patients infected by diseases, including hepatitis and AIDS due to the repeated use of a single syringe.

Auto-disable syringes have a mechanism by which the barrel is blocked so it cannot be depressed more than once.

At a meeting of health officials, including health secretary Abid Majeed, it was discussed people, especially people who abuse drugs, were reusing syringes dumped by hospitals. This had become a source of the spread of infectious diseases.

Curious case of hepatitis C: Prevention scheme offers treatment, not awareness

Benefit over cost

An official on condition of anonymity told The Express Tribune since a stock of ordinary syringes was available, it was decided auto-disable syringes should be purchased for future use. He added auto-disable syringes were expensive but the decision was taken keeping in view health concerns.




He said, "The health secretary issued directives that the next purchase must include auto-disable syringes, not the old ones."

The official pointed out in the first phase, public sector hospitals will be directed to purchase these syringes. In the second phase, private sector facilities will follow suit.

When contacted, Majeed told The Express Tribune the idea was discussed in detail and the matter has been forwarded to the health minister. He pointed out new syringes will be introduced in the near future. He added, "A fixed number of such syringes will be introduced as only one company is manufacturing them."

Majeed stated the health care commission will be contacted so private hospitals also adopt the practice in future.

Published in The Express Tribune, April 6th,  2016.
COMMENTS
Comments are moderated and generally will be posted if they are on-topic and not abusive.
For more information, please see our Comments FAQ