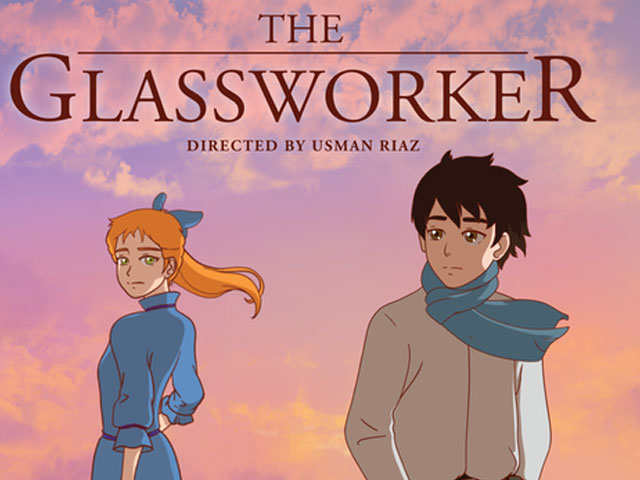 ---
Usman Riaz's (and Pakistan's) first hand-drawn animated film The Glassworker is finally happening, thanks to the 1,053 generous people who donated to the artist's fundraising campaign on Kickstarter.

The Glassworker has generated a staggering $116,000, which is more than double the funds Usman had hoped to collect.

Usman took to Facebook to share the good news:

[fbpost link="https://www.facebook.com/manoanimationstudios/photos/a.201670283514153.1073741828.201127690235079/246911575656690/?type=3"]

Usman Riaz's fanboy moment with Steven Spielberg

A coming-of-age story, the film follows a young boy named Vincent who is learning the art of glass-blowing from his father. As he grows older, Vincent falls in love with a frequent visitor of his shop. The story-line chronicles the lives of the two lovers through their formative years and how they attempt to sustain the relationship as their situations become increasingly complicated.

In an earlier interview with The Express Tribune, Usman explained, "Pakistan has no hand drawn animation industry. But with your support of this film, we are laying the foundation for artists to work on beautiful works of art that they can be proud of."

Usman Riaz's 'The Glassworker': Pakistan's first hand-drawn animated film


The first chapter of The Glassworker will be presented in 2017, accompanied by a live orchestral score.


COMMENTS
Comments are moderated and generally will be posted if they are on-topic and not abusive.
For more information, please see our Comments FAQ