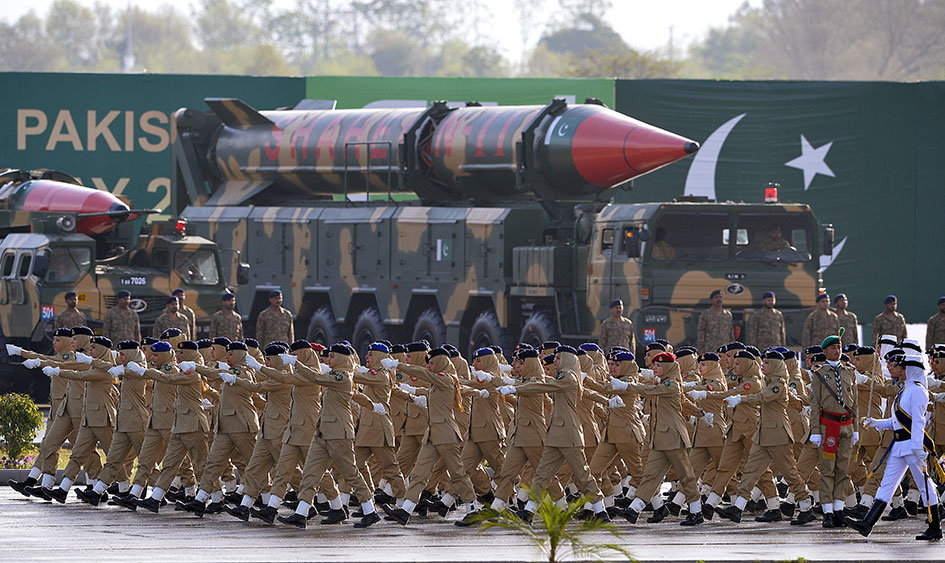 ---
STOCKHOLM: Despite spending $735 million on import of arms last year, Pakistan did not make it to a list of 15 countries with the highest military expenditure in 2015, revealed a report published by a Swedish think-tank on Tuesday.

The United States remained in pole position as the country that spends the most on its armed forces, by far. Washington's military spending budget of $596 billion was down by 2.4 per cent from the previous year, a smaller decline than in recent years.

Pakistan spent $735 million on arms imports in 2015

SIPRI senior researcher Sam Perlo-Freeman said the United States now has "additional overseas contingency operations' (OCO) spending from the war against" the Islamic State (IS) group.

Meanwhile, rising tensions worldwide helped push up military expenditure in 2015, the first increase after four years of declining spending, the report published by the Stockholm International Peace Research said.

For the full-year 2015, world military spending totalled $1.67 trillion, a rise of one per cent from the previous year. The increase was attributed primarily to more expenditure in Eastern Europe, Asia and the Middle East, while the decline in spending in the West was levelling off, SIPRI said.

The world's second-biggest spender, China, dished out $215 billion, followed by Saudi Arabia which overtook Russia for third place at $87.2 billion. Moscow spent $66.4 billion.

Rights groups criticise Britain over arms sales to Saudis

During the 10-year period from 2006-2015, the US military budget shrank by four per cent, while China's soared by 132 per cent. Those of Saudi Arabia and Russia also increased significantly, by 97 and 91 per cent respectively.

France, which had the fifth biggest budget in 2014, fell to seventh place behind Britain and India.

Military spending budgets continued to decline across Western Europe, albeit less sharply than in recent years.

"The reasons for the change in trend are Russia, IS and Nato politics," Perlo-Freeman said, noting that Alliance members have agreed to maintain spending at two per cent of their gross domestic product until 2024.

'Reckless' arms transfers to Iraq fuelled Islamic State crimes: report

In Asia, rising spending in Indonesia, the Philippines, Japan and Vietnam reflected tensions with China and North Korea, SIPRI said.
COMMENTS (6)
Comments are moderated and generally will be posted if they are on-topic and not abusive.
For more information, please see our Comments FAQ