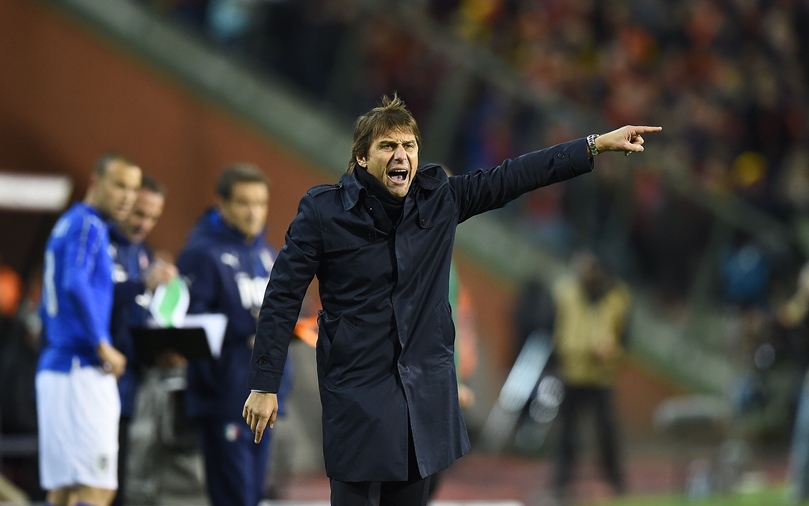 ---
MILAN: New Chelsea coach Antonio Conte is a no-nonsense operator, but a tough reputation built on three success-laden years at Juventus, is about to face the Premier League acid test.

After months of speculation, Conte on Monday confirmed he would become the long-term replacement for sacked Jose Mourinho on a three-year deal that will see him take over from Chelsea caretaker manager Guus Hiddink in July.

Currently coach of Italy, Conte takes the Stamford Bridge reins after this summer's Euro 2016 where the Azzurri will be out to make amends for a first-round exit at the 2014 World Cup.

Chelsea name Conte as new head coach

His move will provide one more reason for Blues fans to be watching Italy's progress in France this summer.

But at Chelsea, Conte returns to his first love of day-to-day football, which he missed dearly during a largely successful but ultimately unhappy spell in charge of the Azzurri following their bungle in Brazil.

It was regarded as a surprising move at the time for Conte after steering an unstoppable Juventus to three consecutive league titles, and no one was surprised when he answered the distant calling of club football. The fact it was Chelsea is a huge bonus and sets Conte up for his first foreign assignment.

Higuain keeps Napoli on Juventus' heels

But if life has been sweet under Hiddink, Chelsea's players could be in for a shock. As a former midfielder and captain with Juventus, Conte's commitment was legendary and the trait has followed him throughout a successful coaching career that saw him lay the foundations for a Juventus team that has since become a fairly serious player in the Champions League.

Although an emerging Juve side never got past the last eight in the Champions League under Conte, his influence -- and his ire -- was felt.

"Having Conte in the dressing room means it's impossible for any of us to go out on the pitch without being focused on the task at hand," said Juventus goalkeeper Gianluigi Buffon after a first season under Conte's helm.

Transfer roundup: LVG on the brink as Chelsea target Kroos

If the same drive and commitment is missing from his players, Conte is known to erupt.

In his autobiography, former Juventus midfield great Andrea Pirlo complained that Conte's words "assault you". He also lamented having chosen the locker in front of the Juventus dressing room door, the usual target for the bottles of water Conte threw.

Buffon was reportedly the target of a Conte tongue-lashing after he told the coach to cheekily "wait" while, before the last match of the season, he discussed the question of bonuses for the title they had won weeks earlier.

The Juve goalkeeper was hauled over the coals, the team got the message and went out to beat Cagliari 3-0.

Comparisons to the 'hairdryer treatment' of former Manchester United legend Sir Alex Ferguson are inevitable, but after years under Mourinho, Chelsea's players -- those who decide not to desert after failure to reach the Champions League -- will be expected to adapt.

Dialogue might initially have to be kept to a minimum as Conte has been learning English for only the past year.

Recently, former West Ham forward Paolo Di Canio warned Conte: "Try to learn the English mentality quickly. Sometimes, when you say certain words in a sentence they are interpreted in a different way.

"You have to learn the language quickly and have a capable English guy at your side to help you."

Conte said he is "looking forward to the day-to-day challenge of competing in the Premier League", but the pressure will be on the 46-year-old -- who as a player steered Juve to the 1996 Champions League title and five Serie A crowns -- in what will be a 'renaissance' season for the Blues.

Chelsea will now end the season without a trophy and won't qualify for the Champions League, with even a place in Europe's second-tier Europa League now looking beyond them.

But Conte added: "Chelsea and English football are watched wherever you go, the fans are passionate and my ambition is to have more success to follow the victories I enjoyed in Italy."
COMMENTS
Comments are moderated and generally will be posted if they are on-topic and not abusive.
For more information, please see our Comments FAQ