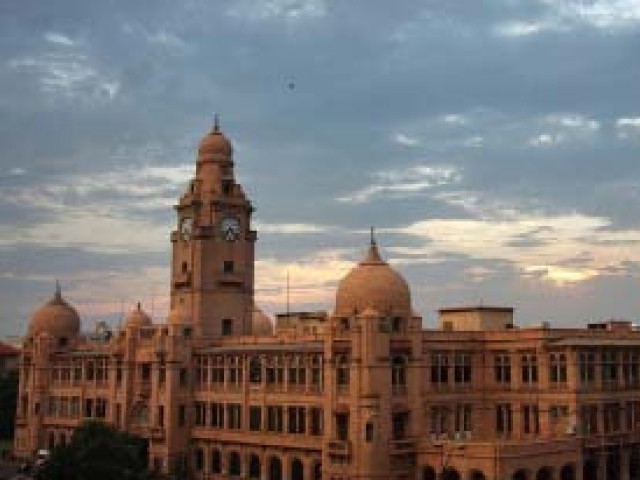 ---
KARACHI: If there is one thing the Sindh government is consistent with, it is changing administrators of the Karachi Metropolitan Corporation (KMC) every few months or so.

Since November 2011, as many as 10 administrators of the KMC have been changed, leading to administrative chaos and inconsistency in policies within the organisation.

Minister Visits KMC: Rs51m approved for toxicology lab

On November 9, 2011, Muhammad Hussain Syed was appointed KMC administrator after the devolution of the City District Government Karachi. He was then replaced by Syed Hashim Raza Zaidi in February 2013. Saqib Soomro replaced Raza in August 2013 and, in November 2013, Rauf Akhtar Farooqui replaced Soomro. On January 2015, Soomro again replaced Farooqui and continued working as the administrator till June 27, 2015.

According to official sources, Soomro flew abroad after charges of corruption surfaced against him. Roshan Ali Shaikh was then appointed the administrator on June 27, 2015 and served till July 8 the same year.

Later, in a sudden move, then Karachi commissioner Shoaib Ahmed Siddiqui was given the additional charge of the administrator on July 8, 2015, which lasted till August 29, 2015, after which Sajjad Hussain Abbasi was appointed on the post and his tenure lasted till March 9, this year.

Shaikh, who was already serving as managing director of the Sindh Solid Waste Management Board (SSWMB), was again given the charge of administrator on March 9, 2016 and was removed three weeks later. At present, Laiq Ahmed is the serving administrator.

A disgruntled former administrator told The Express Tribune that there is no job stability at KMC. "It takes more than a month to understand how things work there," he explained.

A senior KMC director, on the condition of anonymity, said it has become a policy of the Sindh government to not let any administrator work for a long period. According to him, the provincial government does not want any administrator to establish a strong foothold in the organisation.

KMC sans dean due to loophole in appointment process

Since the KMC has become cash-starved, he said it was not easy for any administrator to run its affairs. Around Rs7.5 million are required only to pay salaries of KMC employees every month, he said, adding that whenever a KMC administrator asks the Sindh government for funds, they are posted out. Responding to these allegations, local government minister Jam Khan Shoro said Sajjad Abbasi did serve for quite a long period at the post in recent history. When Abbasi went on leave, additional charge was given to Shaikh, the SSWMB head, he said. According to him, even portfolios of ministers are shuffled around regularly. "We need administrators who can work with the government like a team," he said, claiming that the newly-appointed administrator, Laiq, will most likely serve for a longer period.

Published in The Express Tribune, April 5th, 2016.