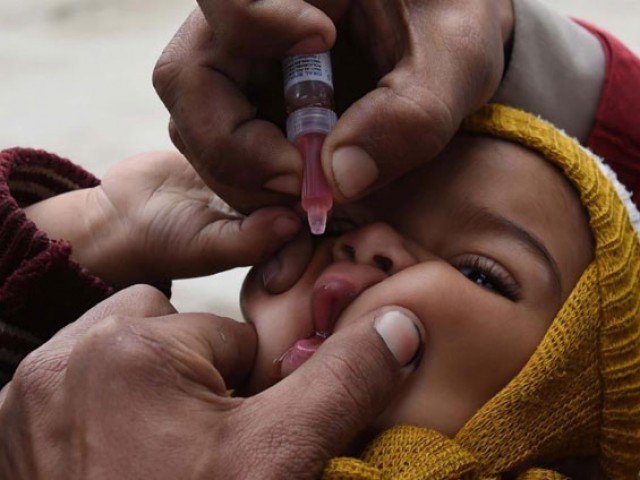 ---
PESHAWAR: The health department launched an inactivated polio vaccine (IPV) campaign in high-risk union councils (UC) of Peshawar district. However, the programme conducted with technical assistance from UNICEF required a number of vaccinators to be called in from other UCs.

The campaign will be carried out across 54 high-risk union councils in three towns of the district. Around 55,363 children will be administered IPV in 25 UCs of Town-I, 25,601 in eight UCs of Town-II and 73,372 children in 21 UCs of Town-IV.

The teams

Besides the IPV, children will also be administered oral polio vaccines (OPV). In total, 495 teams comprising a team assistant, two social mobilisers and a skilled worker each will participate. Around 900 lady health visitors will also be part of the campaign in addition to medical technicians and dispensers.

Around 1,606 police personnel will be providing security to the teams in addition to 127 officers on patrol.

The UCs were called high-risk for various reasons including the presence of poliovirus, lack of infrastructure and a migrant population.

The campaign will be carried out in three phases and ultimately cover the entire district.

UNICEF officials said the drive was agreed upon in February and all groundwork had been completed. They added data of children between the ages of four and 23 months had been collected so polio workers would not have a difficult time identifying the target. Officials stated since this was not a door-to-door campaign, an area would be specified where social mobilisers will be knocking on doors and asking parents to bring their children. Basic health units and nearby hospitals will be helping with the vaccination process.

"We have planned to identify hujras to bring the children in areas where BHUs or other health facilities are at a distance," a senior UNICEF official stated. Requesting anonymity, the official also said some were areas identified following sewerage samples which tested positive for the virus.

Short on vaccinators

UNICEF managed to call vaccinators from other union councils to carry out the drive. However, the lack of vaccinators in the district itself raised certain questions.

In total, 156 EPI technicians have been working at different health facilities and the number was not enough to cover the campaign.

"Yes, it is true that we are short of EPI technicians, but this will not harm the campaign as other staff members, including LHVs, LHWs, dispensers and medical technicians, will be participating in the drive," a senior district health official stated.

When asked, Minister for Health Shahram Khan Tarakai, who was administering an OPV, said the shortage was felt across the province and that was why experts were called in from other UCs. "We plan to reduce the shortage and are working on it," Tarakai said.

He stressed the campaign was being carried out to save children from paralysis.

"I request parents keep the future of their children in mind and ensure they are vaccinated against the crippling disease," he said.

He added representatives of the local government, influential people, religious scholars and other public figures should also get involved to reduce refusals. While replying to another question, Tarakai said the federal government had promised to release the amount for salaries of LHWs, but since the money never came through from the Centre, payments had been delayed.

District health officer Dr Hameed Afridi said some 128 EPI technicians will be hired this year and others in 2017.

Published in The Express Tribune, April 5th, 2016.