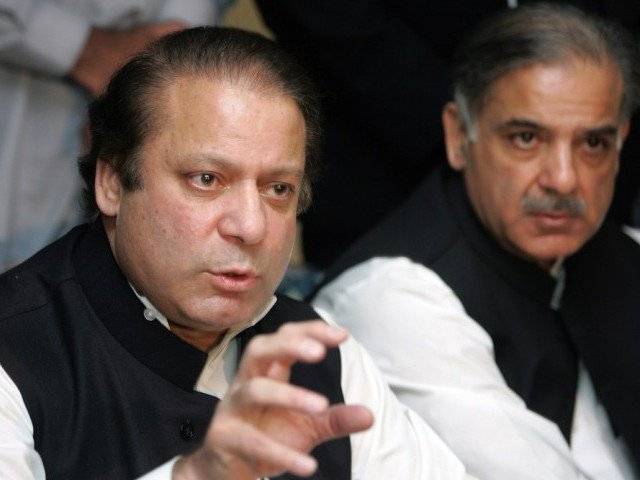 ---
ISLAMABAD: Sharif family on Monday responded to the allegations regarding the ownership of companies as Panama Papers exposed secretive assets of the world's most powerful personalities.

"Panama leaks and ICIJ have made no allegations of wrongdoing against the Sharif family. None of the corporations mentioned are owned or run by Nawaz Sharif," said a statement issued by the Sharif family.

"All of the corporations owned by the Sharif family (by Hussain and Hasan Nawaz) are legal and financially sound," it added.

PM Nawaz's family hit back after Panama Papers leak

"Hussain Sharif and Hassan Sharif have been diligently filling their company reports and tax returns in their legal and tax jurisdictions," the statement said.

It added that "Maryam Nawaz Sharif is not a beneficiary or owner of any of these companies nor has she received any income or financial benefits that warrant tax disclosure or implications."

A massive leak of 11.5 million tax documents on Sunday exposed the secret offshore dealings of world leaders and celebrities.

Panama Papers: Huge tax leak exposes Putin aides, world leaders, stars

Among those named were three of Nawaz's three children — Maryam, who has been tipped to be his political successor; Hasan and Hussain, with the records showing they owned London real estate through offshore companies administrated by the firm.

An investigation into the documents by more than 100 media groups, described as one of the largest such probes in history, revealed the hidden offshore dealings in the assets of around 140 political figures — including 12 current or former heads of state.

Nawaz's son owns London apartment, offshore companies

The vast stash of records was obtained from an anonymous source by German daily Sueddeutsche Zeitung and shared with media worldwide by the International Consortium of Investigative Journalists (ICIJ).

The documents, from around 214,000 offshore entities, came from Mossack Fonseca, a Panama-based law firm with offices in more than 35 countries.