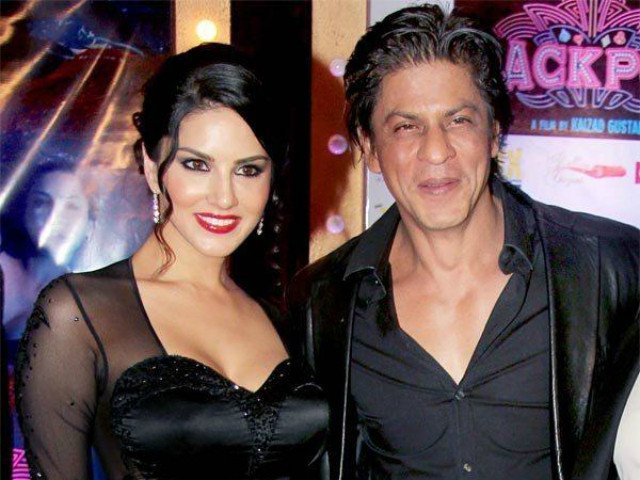 ---
After expressing her desire to work with one of the leading Khans of Bollywood, Sunny Leone bagged an opportunity of sharing screen space with King Khan.

However, the actor who is known for her boldness acted completely opposite in front of Shah Rukh Khan. Sunny revealed that she behaved like a "dork" in front of the superstar when she met him on the sets of Raees.

"He is very nice, respectful, and professional. I am such a dork, I get shy, I am like that person who doesn't know what to talk when that person is standing in front of you.

Sunny Leone to star in Mahira, SRK's 'Raees'

"You admire them, look upto them and you think 'they have accomplished so much', and then they're in front of you and you just don't know what to say," Sunny told PTI, Indian Express reported.

She further shared her "embarrassing" fan moment saying, "The first time I walked out when I saw him on the set, because we were shooting in the morning, my hair was rolled up…I walked up to him and said, 'Thank you so much for having me here' and then went back to the dressing room, looked myself in the mirror and said, 'Oh my God Sunny, that's how you met him?' My embarrassing moments just keep stacking."




The Mastizaade actor who will be shaking leg with SRK in the reprise version of the 80s hit Laila O Laila in the upcoming film also revealed how it feels to experience something she had wished for "every single day".

Mahira, Nawazuddin in 'Raees' will help me improve my performance: SRK

"Working with Shah Rukh was unbelievable, it was a dream come true. When you wish for something every single day and then you get a chance, just the offer to work with somebody like him, it was a very proud moment for me," she said.

She was completely overwhelmed when she saw the first shot. "I was the happiest ever. To see myself and Shah Rukh on the screen, in one frame, that was… the first time I saw, the first shot, it was very emotional for me," said Sunny.

Drop everything! Here's Mahira's first look in Raees

"I was like 'I have make up on, control your emotions'. I was constantly saying, 'Oh God! My first shot with him, thank you'," she added.

Directed by Rahul Dholakia, Raees also stars Mahira Khan and is scheduled to release this Eid.