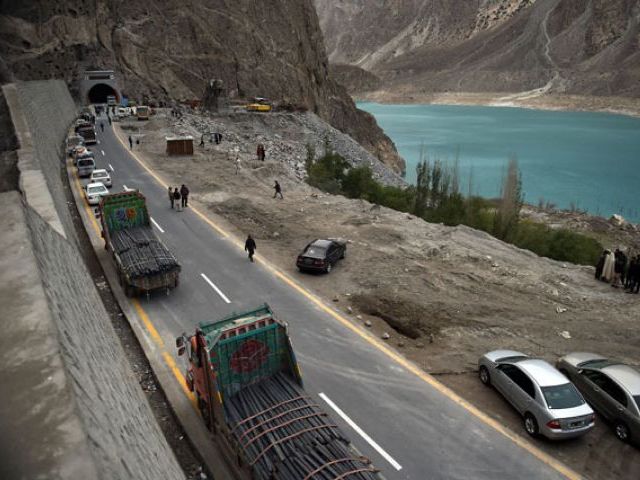 ---
LAHORE:



The China Pakistan Economic Corridor (CPEC) can transform the fate of Asia.




This was the crux of a discussion held on Saturday on the second day of Afkar-i-Taza on the past, present and future of the Silk Road in context of China's One Belt, One Road initiative and the case for Pakistan. Speaking on the occasion, Oxford University's Peter Frankopan said those at the helm of affairs across the United States (US), the United Kingdom (UK), Europe and China had little sense regarding the significance of Pakistan and Asia in general. He said the CPEC was poised to transform the region. He said the initiative had generated great buzz. Frankopan said it had caught the attention of the world due to the opportunities and challenges that it came with. While it would hasten economic growth and make Pakistan prosper, he said, it was still unclear as to whether Gwadar would emerge as another Dubai or not. Frankopan said the initiative would benefit Pakistan, China and other countries in the region.

The historian said the impression that the initiative would benefit China the most was erroneous. He said the onus was on Pakistani politicians and the government to promote its national interest and secure long-term gains in negotiations. He said the completion of the CPEC would largely be dependant on the state of the China's economy and regional stability. Frankopan said terrorism was another formidable challenge in this regard. This, he said, required a great deal of investment and resources.

Traditionally, Frankopan said, ancient Greece was held to be the cradle of civilisation. He said Europe and its new world progeny were now perceived to be the global epicentres of knowledge. But, Frankopan said, the centripetal force of history lay further towards the East in the caravanserais of Central Asia which together constituted the Silk Road. The historian emphasised the point that historically, Samarkand, Bukhara and Baghdad among other areas in the East were knowledge hubs and economic powerhouses. Europe was insignificant in the 15th century, he said.

Columnist and broadcast journalist Ejaz Haider also spoke at the session.

Published in The Express Tribune, April 3rd, 2016.
COMMENTS (2)
Comments are moderated and generally will be posted if they are on-topic and not abusive.
For more information, please see our Comments FAQ