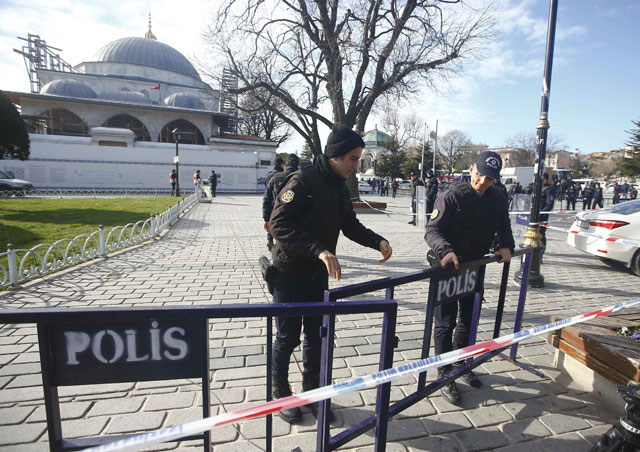 ---
ISTANBUL: Turkish police detained 15 people in raids early on Friday targeting the Islamic State militant group in the western coastal province of Izmir, the private Dogan news agency reported.

Among those detained were people who fought for Islamic State in neighboring Syria and who trained others to fight for the group, it said.

Islamic State number two killed in US raid in Syria

Among those they had trained was a man now being sought by police in connection with bomb attacks on offices of a pro-Kurdish party in southern Turkey last year and who was regarded as a potential suicide bomber, Dogan said.

Turkish authorities say a Turkish member of Islamic State was responsible for a suicide bombing in central Istanbul on March 19 that killed three Israelis and an Iranian. That was the fourth suicide bombing in Turkey this year and the second to be blamed on Islamic State.

Islamic State suicide bomber kills 30 at Iraq football match

Counter-terror squad police launched the raids on various address in the city and seize four shotguns along with Islamic State documents and materials.

On Wednesday, Turkish police detained 16 people in the southeastern province of Adiyaman on suspicion of belonging to the al Qaeda-linked Nusra Front.
COMMENTS
Comments are moderated and generally will be posted if they are on-topic and not abusive.
For more information, please see our Comments FAQ