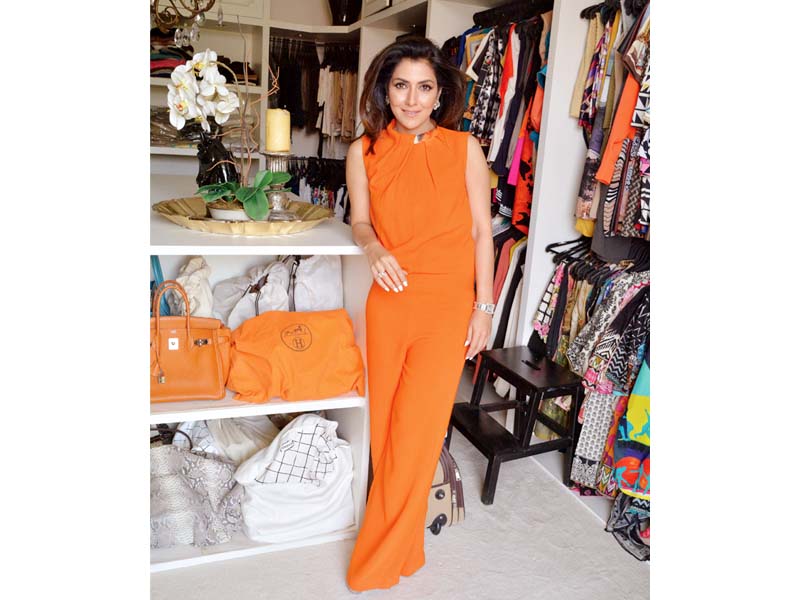 ---
Sadaf Muneer Jalil, COO at Sana Safinaz and the ultimate fashion-diva, takes us inside her favourite space, her coveted closet, a corner every style-savvy girl dreams of having

Sadaf Muneer Jalil has loved fashion, Vogue and shopping ever since she was 10 years old. She is creative, feminine, exudes elegance and is so fashion-forward that it comes as no surprise that she picks her closet as her favourite space.




Her closet has a classic black and white colour palette. The lines are clean, and the clothes are neatly displayed. "My help is actually more organised than me, so she has labelled everything and put them in Ziplocs," she laughs.

Jalil tells us that this particular spot in her house is the calmest and most serene. It is also the only place which is truly her own. "When you have young kids they're always everywhere, but they never want to hang out in my dressing room and my husband doesn't want to be around my clothes either, which makes this a very personal space for me. I actually plan my whole day in here."

The closet was created in collaboration with Sana Safinaz, but since Jalil was so particular, she designed this corner herself. "I'm not one of those doors-on-cupboards kind of people," she says, when sharing her requirements for the room. Jalil reminisces about the days when she would sit with carpenters for hours, measuring dimensions of drawers, making sure they would fit her belt, jewellery, and bag collections. "I love that it's completely customized to what my personal needs are, " she shares.




She also manages to spend some quality time with her 15-year-old daughter in this corner. "When she's going out for parties, we'll hang in here and she'll try on my clothes. Of course she'll laugh at half the clothes because she feels they're old and boring, but our girl-time is always fun. I used to be in my mother's dressing room all the time, so it's kind of a tradition being passed down the generations."

Although this coveted closet is a shrine to everything fashionable, we are delighted to discover that there is more to the closet than the clothes. The memories that her corner has created are the real treasures.
COMMENTS
Comments are moderated and generally will be posted if they are on-topic and not abusive.
For more information, please see our Comments FAQ