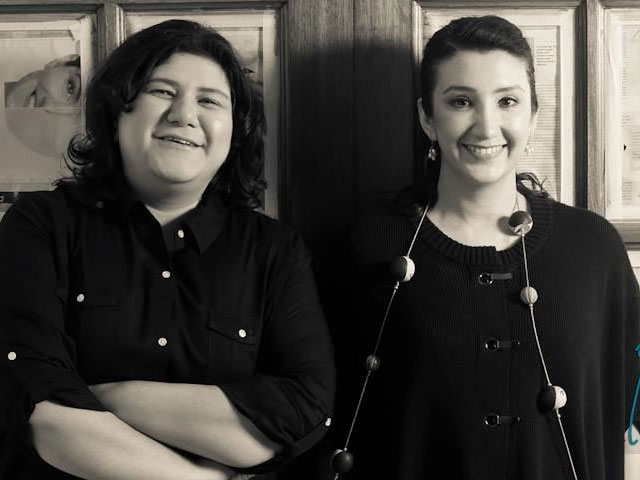 ---
Pakistani musical duo Zebunissa Bangash and Haniya Aslam, released a song yesterday titled Dadra in light of the Lahore blast that took the lives of many women and children on 27th March.

The duo released the music video on Facebook, explaining, "It's a song conceived as a lullaby to the nation and a video as an exploration of Lahore's past, present and future."




"This is for both Lahore and Pakistan, for resilience amidst the darkest of times."

Directed by Umar Riaz, and written by Zehra Nigah, Dadra starts off with the hopeful words "The sun will rise. And tomorrow there will be light. And this world quiet and sleeping, will surely come alight."

'Fitoor' experience was special for me: Zeb Bangash




The video captures scenes from the streets of Lahore in all their glory.

The song starts off in a haunting, and almost anxious tone, but gradually as the lyrics "the sun will rise. And tomorrow there will be light" repeat, the tone of the song gains confidence and the words fill with determination.




As the video progresses, the sun rises on the beautiful city - a literal affirmation of the lyrics.




Fans of the duo have referred to the tribute as "beautiful and haunting to say the least," and "hauntingly beautiful lyrics and composition."

I have said no to Coke Studio: Atif

Watch the full video of Dadra here: