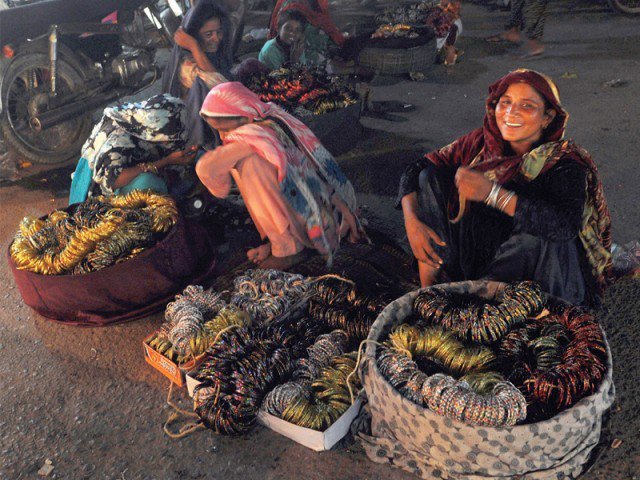 ---
ISLAMABAD:
An agenda for including women in the formal labour force of the country was presented on Tuesday. These included formalising informal women workers, including them in the formal labour force, incentivising women to take jobs in the private sector, and implementing the UN Women-UN Global Compact 'Women Empowerment Principles' in leading corporate sectors. It also includes the inclusion of women in non-conventional sectors, especially renewable energy and technology.

The points were presented by Fiza Farhan, member of the High-Level Panel of the UN Secretary-General on Women's Economic Empowerment, at a media briefing at a local hotel.

She reiterated her call for action to tap into the increasing opportunities within the world's businesses, and promote understanding of an established business case towards enhancing women economic empowerment with companies reporting, which report 37 per cent higher return on equity and 28 per cent higher return of sales, where women are in a leadership and key decision making capacities.

"We can engage the private sector, the public sector and civil society, but what we really need to engage is the women themselves," she said. "Empowerment happens with an inside-out approach, and cannot happen until women themselves take responsibility for their actions regardless of policies and legislation. Until women take the goal of empowerment on themselves, the vision of women empowerment cannot be realised", she said.




Speaking on formalising informal women workers, Farhan said, "The plan is to focus on women who are working in the fields. Women undertake 70-80 per cent of work in the fields, in factories and in the cottage industry, but they do not count in formal labour force participation, which is why Pakistan stands second lowest in the labour force participation for women globally, and women get exploited in terms of pay", she said.

She further highlighted that women who work in the fields and factories earn as less as Rs2,000 to Rs3,000, whereas the minimum wage rate is Rs12,000.

Department for International Development (DFID) Pakistan head Joanna Reid said it is unfortunate that Pakistan is not a great place to be born a woman. "Investing in girls and women is transformational for their immediate families, the community at large and the country. No country can truly develop if half their population is left behind," she said.

She further said no country is perfect, not even in the UK, as every woman there have their own story of discrimination. "However, the whole idea behind the SDGs is that it is now time to act and bring about a change," she said.

UN Women Pakistan Deputy Country Representative Sangeeta Thapa said gender stereotypes, roles and traditional structures influence division of labour in homes, in education, in the workplace and in society. "The majority of Pakistan's women workforce is informal, which deprives them of their rights, work benefits and lets them remain invisible in the overall economic discourse. The home-based workforce's contribution is estimated around Rs400 billion, 3.8% of Pakistan's gross domestic product, therefore a legislation must be adopted to recognise these workers and their contribution," she said.




"It is important to empower women financially so they can make their own choices, speak up, educate their children, and battle against the vices that affect them," said UN Women Pakistan Country Representative Jamshed M Kazi.

Published in The Express Tribune, March 30th,  2016.
COMMENTS
Comments are moderated and generally will be posted if they are on-topic and not abusive.
For more information, please see our Comments FAQ