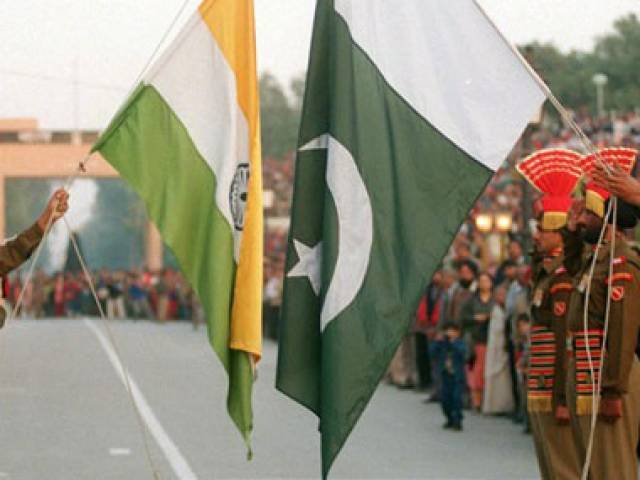 ---
THARPARKAR:



A group of 35 Hindu pilgrims from southern Sindh have been detained in the Indian state of Rajasthan over 'incomplete travel documents'.




The group left for a 20-day yatra (pilgrimage) to India on March 18 through the Thar Express via the Munabao rail link, family of one of the arrested individuals told The Express Tribune.

Pakistan summons Indian witnesses in Mumbai attack to appear before ATC

"I last contacted my family around 7pm on March 25 and they were all well and moving around freely," said Laxman Goswami, a dispenser at a health facility near Mithi, Tharparkar.

He came to know about the arrest of the pilgrims Saturday morning through local reporters.

The Indian media said the Rajasthan police arrested the Pakistani Hindus for allegedly violating their visa restrictions. The pilgrims had visas for Mathura and Haridwar cities but they instead visited Ramdevra.

Ramdevra police said the higher authorities have been informed about the arrests and action would be taken as per the instructions.

Laxman's wife Saroopi, 12-year-old daughter Savita, seven-year-old son Sahil, five-year-old daughter Shardha and brother-in-law Vinod Goswami are among those detained in India.

He said he tried to call his family on their phone numbers but all of them were switched off.

Two other men, Madan Goswami and Dilip Meghwadh, from Tharparkar's Islamkot taluka are also among the detained yatris. The identities of other travellers, who are reportedly from Umerkot, Mirpurkhas, Sanghar and Sukkur, could not be determined.

The arrests came a day after Pakistan protested with India after capturing a man suspected of being an Indian spy, sparking a new diplomatic tiff between the two neighbours. Laxman believed it could be a tit-for-tat by the Indian authorities after the arrest of Kalbhushan Yadav from Balochistan.

'RAW officer' arrested in Balochistan

"My family and I have been to India three to four times before for visiting various Hindu temples," he said. "We even went to the places and cities whose visa was not given to us but no one bothered to stop us knowing we are yatris."

Pakistani High Commission in New Delhi said the officials were obtaining details of the detained Pakistanis, who reportedly wanted to visit the Baba Ramdev Temple in Ramdevra.


Published in The Express Tribune, March 27th, 2016.
COMMENTS (8)
Comments are moderated and generally will be posted if they are on-topic and not abusive.
For more information, please see our Comments FAQ