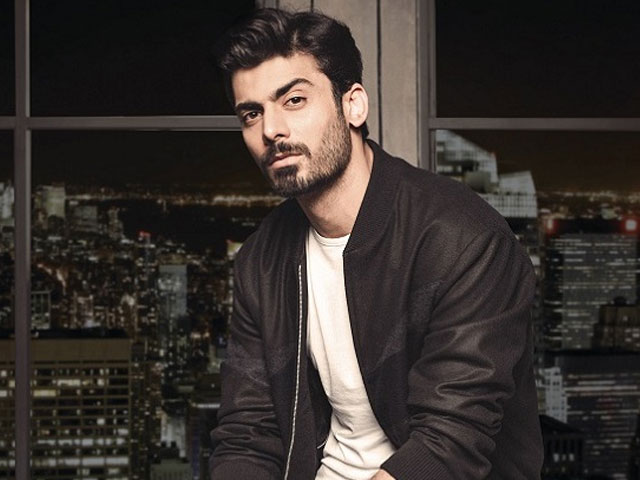 ---
Pakistani heartthrob Fawad Khan has revealed he had reservations regarding playing the role of a homosexual in Karan Johar's highly successful Kapoor & Sons.

The revelation came during a press conference following the Box Office success of the movie, Pinkvilla reported. The cast of the film, Rishi Kapoor, Alia Bhatt, Sidharth Malhotra, Fawad Khan, Rajit Kapoor and Ratna Pathak Shah were present along with producer Karan Johar and director Shakun Batra.

Fawad Khan finally learns to dance in 'Kapoor & Sons'




Fawad, whose work in Kapoor & Sons has been appreciated by Pakistanis and Indians alike, spoke about his homosexual character in the family drama.

"I am so happy with the response of the film back there. I was a little hesitant to play this role initially but in the due course of time, I convinced myself to play this role with bravery," revealed Fawad.

Fawad said that he shed his initial apprehensions about the role, reports IANS, all thanks to the "wonderful team" he worked with.

"This film has taught me a lot. Earlier, I was worried about audience's reaction. But I have such a wonderful team that it paid off. The way Kapoor & Sons dealt with homosexuality is amazing," Fawad said.

The Pakistani actor believes that people will gradually get used to "this as well."

"There was a time people used to get uncomfortable during intimate scenes. Slowly they got used to it. And I believe people will start getting used to this as well. Audience loved the film and this is a welcoming note," he said, adding that "there should be nothing really shocking about homosexuality."




Filmmaker Karan Johar, is impressed with Fawad Khan for taking up the role of a homosexual in the film.

"His energy in Kapoor & Sons is so magnetic. I have to say that he took up a role which many actors were worried to do, but it takes a brave man to play a brave part and brave part to make a brave film."

Move aside Fawad Khan, Ali Zafar is all set to woo Alia Bhatt

Previously, before the release of Kapoor & Sons, when asked if there was a gay character in the film, Fawad told Dna, "I think everybody is gay, na? They say that everyone is somewhere gay. Whatever has been on that note about the film, I would like to address it. First of all, this movie is not about sexuality, not about love triangles. There's a lot of misconception among the audiences about what it's supposed to be and how it's going to shock people. But having said that, if there was a role of a gay character, I don't think there's anything wrong in it."


COMMENTS (26)
Comments are moderated and generally will be posted if they are on-topic and not abusive.
For more information, please see our Comments FAQ