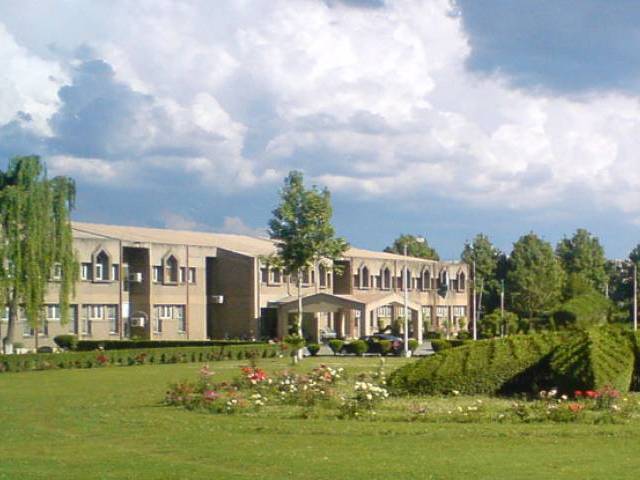 ---
ABBOTTABAD: A day's worth will be deducted from the March salary of 54 paramedics at Ayub Teaching Hospital (ATH). Officials told The Express Tribune on Thursday the deduction serves as a penalty for paramedics who were on strike on March 17, disrupting health care and exposing patients to problems.

Except emergency cover, 54 paramedics outright refused to work at out-patient departments (OPD), operation theatres, laboratories and radiology departments, to draw attention to their demands. According to official sources, surgeons had to postpone dozens of surgeries.

When paramedics announced their strike, ATH Director Dr Siddique Rehman had warned them of disciplinary action through a notification. He asked them to desist from being part of the strike which paramedics of other government hospitals were observing. However, ATH staff went ahead with the strike. According to an administration official, who requested anonymity, Rehman ordered the deduction of one-day's salary from the monthly remuneration of all 54 paramedics who were absent from work on March 17.

An autonomous institute

When contacted, Rehman confirmed he ordered the paramedics' pay be docked. "They will not be paid for disappearing and abandoning their duties," he told The Express Tribune. He said while some paramedics worked the emergency department, others paid no heed to his directions.

In reply to a question, Rehman said he knew about the demand and subsequent cause of the strike but since ATH was an autonomous body with its own board of governors, all employees were drawing salaries from funds meant for an autonomous teaching hospital instead of from the health department. He said they were warned in advance to not be part of a strike which had nothing to do with an autonomous entity.

"Regardless of whether the demands of paramedics of government hospitals were accepted or not, our services will not be impacted." Rehman warned officials who are absent in future will face a more severe punishment. "The finance department has been issued directives to make the deduction from their March salaries."

He said ATH was the only tertiary care hospital in Hazara Division with a catchment area including Hazara, Gilgit-Baltistan and Azad Jammu and Kashmir. "Our daily OPDs see around 2,000 patients every day," he said.

The past

Paramedics from government hospitals of Hazara Division, including Benazir Shaheed Hospital, Women and Children Hospital Abbottabad, District Headquarters Teaching Hospital Haripur, King Abdullah Teaching Hospital Mansehra, District Headquarters Hospital Battagram, and District Headquarters Hospital Kohistan and Ayub Teaching Hospital were on strike on March 17.

They were demanding an increase in their salaries and other remunerations following incentives announced for doctors by the provincial government.

Published in The Express Tribune, March 25th, 2016.
COMMENTS
Comments are moderated and generally will be posted if they are on-topic and not abusive.
For more information, please see our Comments FAQ