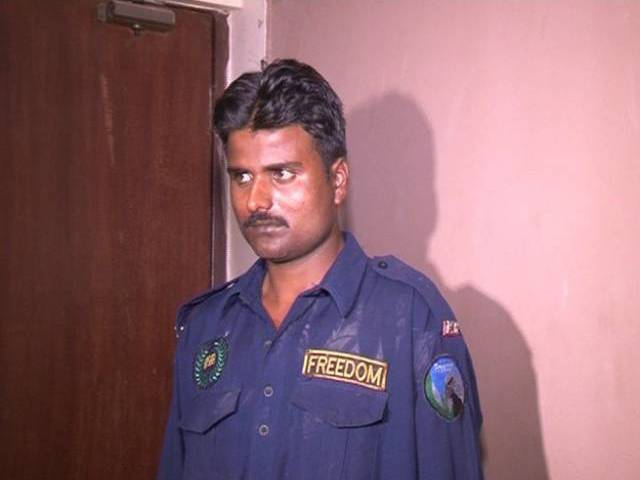 ---
Ours is a society that has become increasingly comfortable around weapons, despite this increased weaponisation leading to innocent lives being lost in great numbers. The most recent victim of the ruthless use of weapons is an 11-year-old boy, who was shot dead by a private security guard in Karachi's residential area of Bahadurabad. The reason behind the child's death is impossible to come to terms with. He was playing on the road with a toy mask over his face, which according to the guard, startled him and he mistook the boy for a ghost. The guard reacted by shooting him in the neck. There can be no words to express the horror one feels at this brutality. This is not the first incident of its kind. One is reminded of a similar incident where a 17-year-old was shot dead by his classmate's guard in Karachi a few years ago.

The ease with which guns are available in the country is frightening to say the least. Weapons point down from rooftops as students enter school or college premises. There are armed guards outside restaurants, at parks, and gun nuzzles point at ordinary citizens from the windows of vehicles. Yet, the authorities appear to be least bothered with the question of regulating the use of guns. This becomes an especially serious issue when one considers how private security firms in the country operate, which often provide their guards with weapons without carrying out prior checks on the personnel they hire. In the case of this particular tragedy, the security firm that had employed the guard is equally responsible for the child's death. Private security firms often hire their personnel without giving adequate attention to their training. Considering the nature of the job, it is essential to not only provide training to guards at private security firms, but to also have a stringent hiring process as well as placing checks on both mental and physical health. If the state is unable to provide security for all its citizens, the least it can do is regulate the activities of private security companies.

Published in The Express Tribune, March 25th, 2016.

Like Opinion & Editorial on Facebook, follow @ETOpEd on Twitter to receive all updates on all our daily pieces.
COMMENTS
Comments are moderated and generally will be posted if they are on-topic and not abusive.
For more information, please see our Comments FAQ