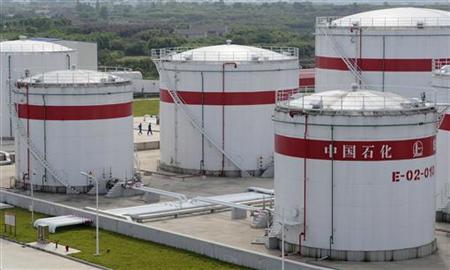 ---
SINGAPORE: Oil eased in Asian trade on Tuesday after touching its highest level in 19 months, but analysts said prices remained strong on concerns over a giant oil slick in the Gulf of Mexico.

The announcement of a massive financial bailout for debt-stricken Greece as well as news of an improved manufacturing outlook and an increase in consumer spending in the United States are also expected to support oil prices.

New York's main contract, light sweet crude for June shed 41 cents to 85.78 dollars and Brent North Sea crude for June delivery was down 24 cents at 88.70 dollars a barrel.

The New York contract had touched 87.15 dollars, the highest level since October 2008, on Monday in New York. "Technically speaking, 87.10-87.15 (dollars) could be the new resistance level," Clarence Chu, a Singapore-based oil trader with Hudson Capital Energy, told AFP.

"The previous high was 87.09 and after that the market just dropped and we saw the same thing when the market went up to 87.15 dollars (Monday) before going back down."

But he said a multi-billion-euro bailout for Greece and concerns that a giant oil slick off the southern US coast that could block supply delivery buoyed prices.

"The oil slick is attracting more and more attention because now it is very likely that the slick will somehow block the Houston shipping channel which could potentially affect imports to the US," said Chu.

The economic health of the giant US economy is closely monitored by the oil market because the United States is the world's biggest energy consuming nation.