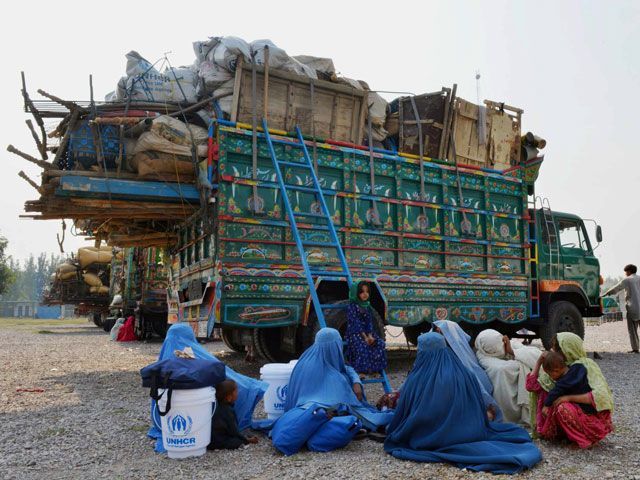 ---
PESHAWAR: Women from the tribal areas have called for an end to the Frontier Crimes Regulation as they suffer the most under the draconian law. They demanded fundamental rights be guaranteed to them under the Constitution of Pakistan.

At Peshawar Press Club on Tuesday, women from the tribal areas said although March 23 is observed every year to commemorate the Lahore Resolution, 1940, tribespeople are subjugated under the FCR to date and cannot raise their voice for their rights.

Army fighting decisive war in FATA: Mamnoon

Speakers at the conference included Taqra Qabaili Khwende Convener Shahida Shah, Fatima Bibi and Nausheen. Participants included women from Kurram, Mohmand, South Waziristan, Bajaur and Orakzai agencies.

The speakers condemned the collective responsibility clause. They said when someone belonging to a sub-tribe makes a mistake, the entire tribe is held responsible for the mistake, even children. Under such circumstances, they said, women are left helpless as they are unable to raise their voice for their loved ones.

Added sufferings

One of the speakers, Nazish, said the issues of the displaced people were not solved when recently 22 tribesmen of Suleman Khel tribe were arrested under the black law, after FATA Development workers were arrested. Six of the tribespeople were released, but Nazish said the arrest of men left their families to starve.

"Our markets are also closed under FCR and we are not able to manage our daily chores at home," Nasihat Bibi said. "Our children are left hungry and cannot study because of the closure of schools by the political administration."

Beacon of hope: Inayat Kalay Bazaar reopens after 22 days

The restrictions are such that oftentimes they cannot enter their homes without the permission of security officials, said Kanwal. "It means we are not Pakistanis – we are faced by stepparent-like behaviour."

Sanam Yaqoob, a girl from a minority community from Khyber Agency, was also present on the occasion. She thanked the former governor of K-P for giving a domicile to a Christian boy, Sheheryar Masih.

Published in The Express Tribune, March 23rd, 2016.
COMMENTS
Comments are moderated and generally will be posted if they are on-topic and not abusive.
For more information, please see our Comments FAQ