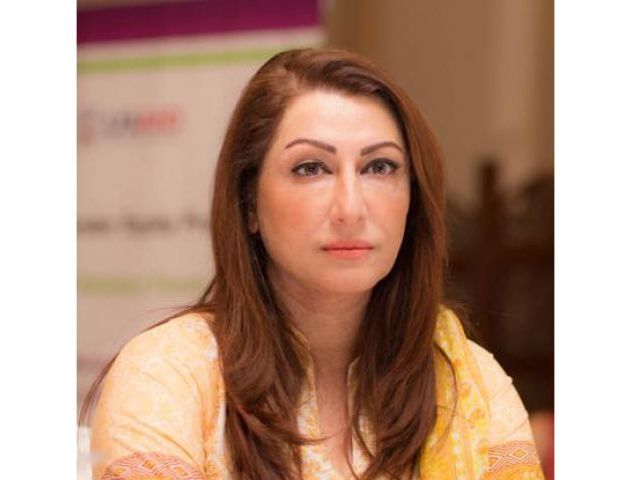 ---
PESHAWAR: Just right of the stairs in the basement of the Khyber-Pakhtunkhwa Assembly stands a large board, almost three feet wide and 10 feet long. It reads, "The members of K-P Assembly pledge solidarity to end the violence against women and take full ownership of all legislative measures in this respect."

The statement is followed by 116 names of lawmakers. However, where their signatures were supposed to show their common stand against violence on women, the board shows only 32 members of the K-P Assembly have so far signed on it. The line in front of Chief Minister Pervez Khattak's name remains conspicuously empty.

The K-P Commission on the Status of Women (PCSW) had initiated the written declaration as a gesture of solidarity. When the board was put up in November 2015, Neelum Toru, chairperson of PCSW, and other members of the commission attended the event.

"Women in K-P experience slavery and injustice especially in rural areas, so our aim was to gather elected members and raise a [collective] voice against it," Toru told The Express Tribune. "But I am really disappointed to see the board in the basement," added the PCSW chair.

"If members of the assembly are not interested in getting rights for women, then no one can," she added.

According to data collected in K-P for 2014 by Aurat Foundation, a non-profit, more than 300 women were murdered, 110 committed suicide, and 65 were victims of honour killings. At least 75 were abducted and almost 30 women faced domestic violence. If these numbers seem on the lower end, bear in mind many incidents of violence go unreported.

By [some] women, for women

In the three years in which the Pakistan Tehreek-e-Insaf coalition has ruled the province, no bill pertaining to the rights of women has been passed. This is in spite of the presence of 22 women on reserved seats.

In 2012, four bills had been under discussion in the K-P Assembly – all about protecting women and all moved by women. Bills on harassment at the workplace, violence against women and prevention of women trafficking were presented by Shazia Tehmas from Pakistan Peoples Party, and one on the enforcement of women ownership rights was presented by Noor Sahar, then in PPP.

The incumbent government has sent a bill legislating violence against women to the Council of Islamic Interest which has already stated it has issues with several clauses.

The body has also slammed the Punjab government for its Protection of Women against Violence Act, 2015. Mainstream religious parties such as Jamaat-e-Islami and Jamiat Ulema-e-Islam-Fazl and clerics have threatened the government to change the law before March 27.

Sexism on both sides?

A look at the board in question shows that with the exception of a few women, MPAs did in fact sign the board. A majority of their male counterparts did not deem it important to sign the declaration in solidarity.

When asked why, they gave different excuses.

"I was searching for my name on the board, but couldn't find it," MPA Mohamad Ali from JI said.

Pakistan Muslim League-Nawaz MPA Abdus Sattar from Kohistan went one step further. "I have never seen that board at the assembly, maybe it was removed during my absence."

Meher Taj Roghani, who then did not hold the office of deputy speaker also spoke to The Express Tribune. "It is our weakness that we are not observant; members did not sign on the line in front of their names as they do not observe," she said. Ironically, she was not aware at the time that the board was collecting dust in the basement.

PML-N lawmaker Aamna Sardar told The Express Tribune, "That board was placed in the assembly to draw the attention of elected members towards this crucial issue." Sardar added, "But instead, it [drew attention to the lack of] importance of women in our society."

There was an ally in PTI's Arif Yousaf. "I am in favour of equal rights; I have always tried to fight for the rights of women."

Published in The Express Tribune, March 22nd, 2016.
COMMENTS (1)
Comments are moderated and generally will be posted if they are on-topic and not abusive.
For more information, please see our Comments FAQ