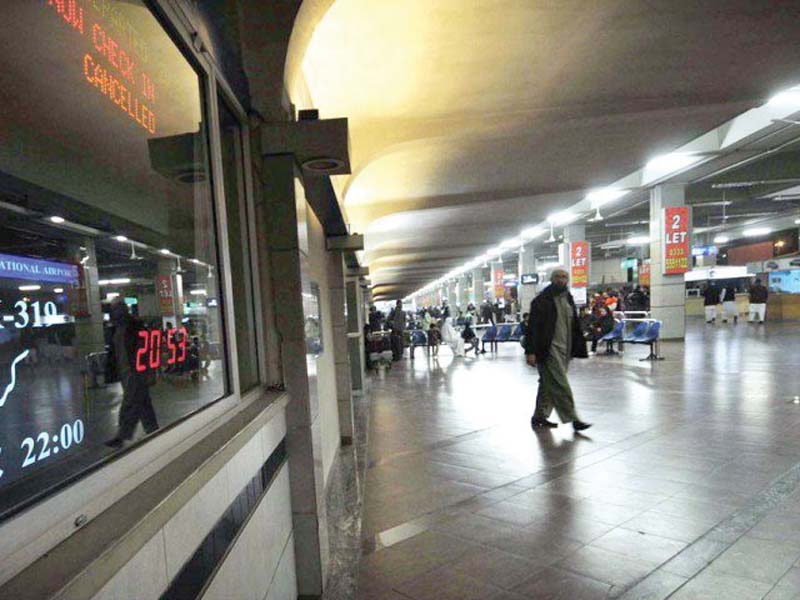 ---
Conventional wisdom has it that airports need to be connected to the cities that they serve by some sort of transport infrastructure, with road and rail being the favoured options globally. This being Pakistan we do things a little differently. The airport currently under construction that will replace the airport at Islamabad thus far has no link to that city beyond the necessary construction arterials. It also has no water or electricity, which are equally seen as essential utilities when it comes to running a large international airport. The project was approved in March 2008 at a cost of Rs36.86 billion, now risen to Rs81.17 billion and with no date on even a far horizon as to when the project may enter service. As an exercise in How Not To build An Airport, it has been a howling success.

The project has been a succession of barking-mad failures at every level, and the Civil Aviation Authority (CAA) gave a distinctly downbeat report to the Public Accounts Committee (PAC), with some startling revelations therein. The two runways cannot be used simultaneously because they have been built too close together contrary to international standards, thus somewhat defeating the entire object of the exercise. Project managers have come and gone with depressing regularity, there are 17 different contractors and the CAA has now admitted that the PC1 was flawed in the first place. The airport is so far from Islamabad that accommodation has had to be built for those that will work there as the commute is too long. The projected opening is put by the CAA at 2017, a date the PAC was openly and rightly sceptical of. The PAC was of the opinion that it could be another two or three years before the facility was operational — a view we would regard as itself unduly optimistic. The building of the new Islamabad airport has been in a shambles from beginning to date, when depending on who you believe it is either 60 per cent or 85 per cent complete. Nobody knows for sure one way or the other. A new airport for Islamabad? Dream on.

Published in The Express Tribune, March 22nd, 2016.

Like Opinion & Editorial on Facebook, follow @ETOpEd on Twitter to receive all updates on all our daily pieces.
COMMENTS (1)
Comments are moderated and generally will be posted if they are on-topic and not abusive.
For more information, please see our Comments FAQ