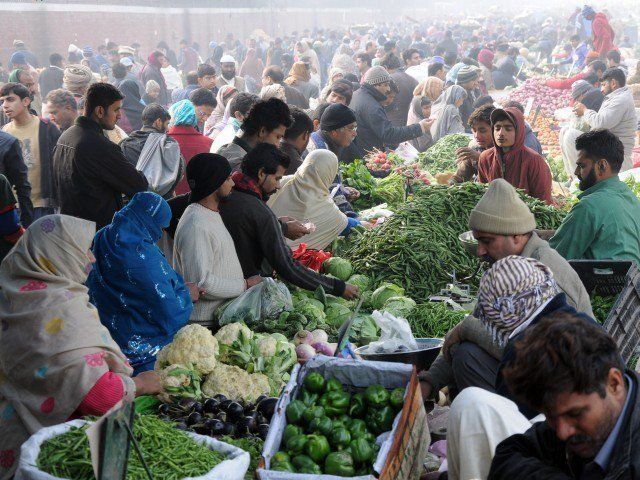 ---
LAHORE: Vegetable and fruit prices surged in the weekly bazaars and in the open market on Sunday.

According to the price list issued by the Lahore Market Committee, a 100 per cent increase was witnessed in spinach prices. Desi garlic prices rose by 83 per cent as compared to last week. It was selling for Rs220 per kilogramme.

Cauliflower and carrot prices increased by 67 and 60 per cent, respectively. Cauliflower sold for Rs20 and carrots for Rs16 per kg. Saag was selling for Rs28 per kg after its price rose by 56 per cent. Tomato prices rose by 30 per cent. It was available for Rs26 per kg. Mongray were sold at Rs35 and Chinese garlic at Rs298 per kg.

Turnip, green pea, green chili, lady finger and onion prices decreased as compared to last week. Turnip prices decreased by 42 per cent, it was selling for Rs7 per kg. Green pea prices decreased by 21 per cent. It was selling for Rs30 per kg.

Capsicum was selling for Rs50 per kg after its price increased by 17 per cent. Methi prices showed an increase of 11 per cent and it was available for Rs16 per kg. Desi green chili was selling for Rs65 per kg, lady finger for Rs107 per kg and onion for Rs33 per kg.

Bitter gourd, bringle, cabbage, cucumber, Chinese and Thai varieties of ginger, Chinese lemon, potato, radish and taro roots (arvi) prices remained stable.

Published in The Express Tribune, March 21st,  2016.