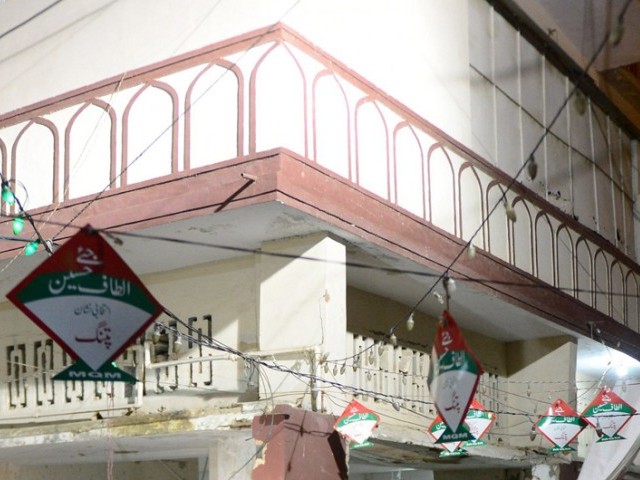 ---
KARACHI: Bodies of two men, said to be supporters of the Muttahida Qaumi Movement (MQM), were discovered in Korangi on Sunday.

The young men — Mirza Shumail Baig and Kamran Ahmed — were found dead at an empty plot near Korangi Crossing within the limits of Korangi Industrial Area police station. "The bodies were found at around 10 in the morning," investigation officer sub-inspector Zulfiqar told The Express Tribune. "It seems they were brought at the crime scene and killed around three hours ago," he said.

The bodies were handed over to the deceased's families after medico-legal formalities were completed at Jinnah Postgraduate Medical Centre where the doctors confirmed that both bodies were fresh and bore no torture marks. "Shumail was shot once in the head while Kamran was shot twice in the same fashion," said an official in the medico-legal section at the hospital.

The families of both victims claim their loved ones were taken into custody about four months ago during raids conducted by unidentified persons wearing uniforms of a paramilitary force.

"They were picked up on the night between November 21 and 22," said a family member of Kamran. "One man who had his face covered was apparently an informant who pointed out Kamran during the raid," he alleged. Both victims used to live in Sector 50-B of Korangi and were picked up on the same day.

The families also informed the local police and filed a petition in the Sindh High Court over their 'missing' loved ones following the raid. "A total of six people were taken into custody during the overnight raid in our locality," said a family member of Shumail. "One of them was later released, another was later found dead, two have now been found dead and two are still missing," he alleged.

The families of both victims claimed the deceased had no affiliation with any political or religious party.

After the victims' funeral prayers, offered in Korangi in the evening and attended by a large number of people, a protest was held against the killings where participants shouted slogans against law enforcers for carrying out extrajudicial killings.

On the other hand, the MQM strongly condemned the killings. "It is an act of extrajudicial killing of Muhajir youths," said a press statement issued by MQM over the killings. "All these six men [from the Muhajir community] were arrested by veiled men of a law enforcement agency during raids at their residences."

The statement further said that questions are being raised about the ongoing Karachi operation following such incidents, and demanded the Chief Justice of Pakistan to take suo-motu notice.

Meanwhile, the Korangi Industrial Area police have registered a case against unidentified persons on the complaint of Shumail's father and begun investigation.

Published in The Express Tribune, March 21st,  2016.