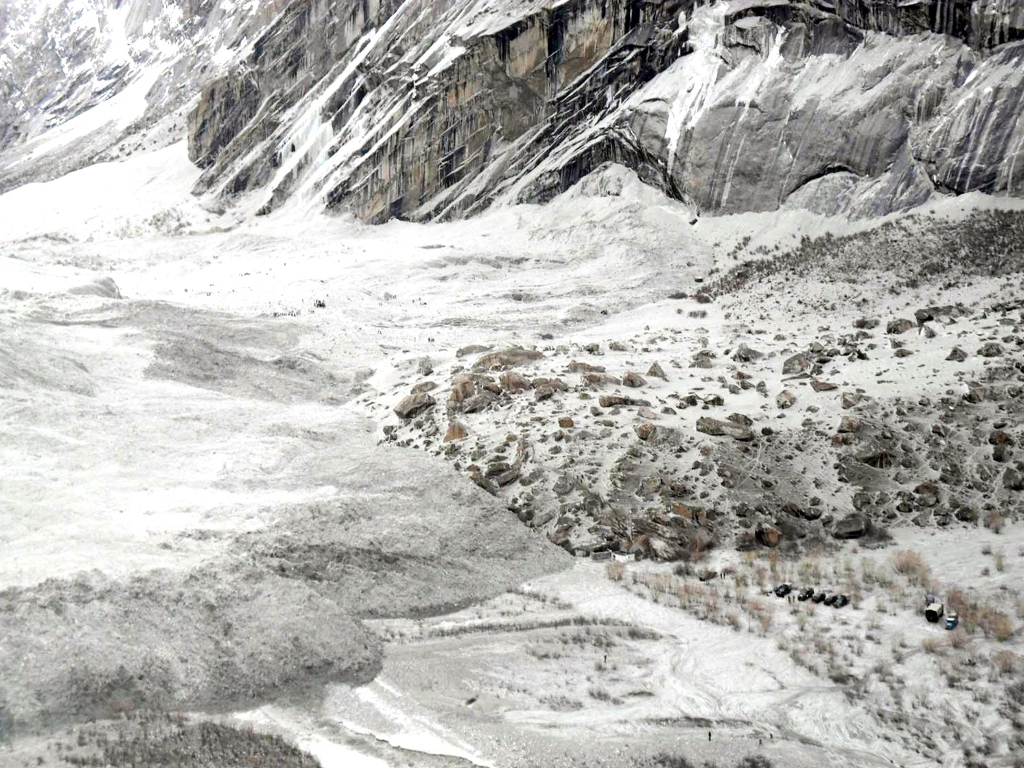 ---
CHITRAL/ PESHAWAR: Rescuers on Sunday found the bodies of two schoolchildren hit by an avalanche in the mountainous northwest, while nine more remain buried beneath the snow.

The disaster struck on Saturday afternoon near the village of Susom, some 40 kilometres north of the town of Chitral in Khyber-Pakhtunkhwa (K-P), local police station chief Sultan Baig told AFP.

24 dead as rain drenches Pakistan's north

Worried parents and authorities began searching for the ninth graders when they did not return from school. "The chances of finding any survivors are very low," said local deputy mayor Mohammad Ali. "But you never know, people have been found alive buried under snow for nearly 20 hours."

Meanwhile, Provincial Disaster Management Authority (PDMA) spokesperson announced the demise of at least eight students while claiming to have recovered two bodies. The casualties include Rehmat Bai, Imran Uddin, Faiz Ali, Ali Shan, Imran Khan, Elahi, Irshad Murad and Mubashir.

"So far two bodies have been recovered and due to the terrain and topography heavy machinery could not make their way to the area people are using local available equipment to recover the bodies," the PDMA spokesperson said.

Torrential rains leave 42 dead in Balochistan, K-P: officials

Heavy rains have killed at least 79 people, injured 101 others and damaged 240 houses since March 9 across the country, according to the National Disaster Management Authority. It said landslides and collapsed roofs caused most of the fatalities.

Poorly-built homes, particularly in rural areas, are most prone to collapse. Severe weather hits the country every year, with hundreds killed and huge tracts of prime farmland destroyed in recent years.
COMMENTS
Comments are moderated and generally will be posted if they are on-topic and not abusive.
For more information, please see our Comments FAQ