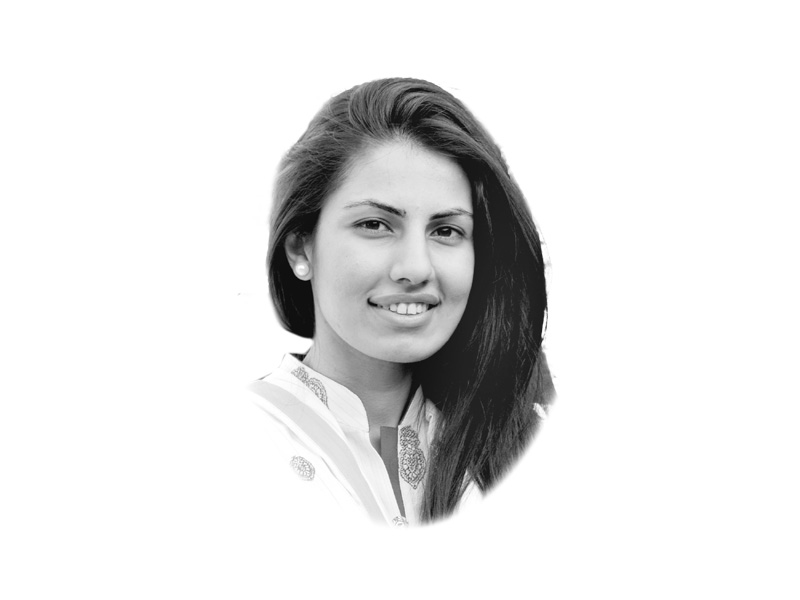 ---
The profession of journalism has evolved over the years, somewhat crossing the minimum requirement of the conventional five 'W's and an 'H'. It's not just news any longer, but an inseparable integration of news and views, of background combined with implications. There are intimidating deadlines, a run for readership, toxic competition and the urgency to break stories with exclusive information, one that no competitor has had access to.

On top of all this, online and social media is keeping journalists on the tip of their toes. But amidst all this something is going very wrong: the reporting of events that in fact never occurred.

The influential role played by a journalist in framing a story has never been more autonomous than now, powerfully influencing the readership. While editorial autonomy is refreshing, free speech respectful and attachment to story manifest, the value of media discourse is put at stake when some reporters use this autonomy to fabricate or tamper with facts and reality.

As someone who has been associated with the Pakistani media for over five years, I have no second thoughts in admitting that this unfortunate practice is, in fact, happening — everywhere.

Last week, The Sydney Morning Herald, one of Australia's top three newspapers, suspended one of its senior reporters, Paul Sheehan, following an unsubstantiated rape story that he had written about a woman, claiming that she had been raped and beaten up by Middle Eastern Men. Sheehan's excuse that he "failed to test that claim adequately", did not save him from suspension. While his fabricated story is just one example of unacceptable breaches of the fundamentals of journalistic ethics, unfortunately, he is not alone in this pool of 'dirty' fish.

In 1981, when Washington DC's mayor, along with other officials, went out searching for "an 8-year-old heroin addict" in response to a heart-wrenching Pulitzer Prize-winning feature story by Washington Post's Janet Cooke, they discovered that the story was but a sham. Not only was there no heroin or any other form of addiction involved, no such person existed. This rightfully cost her the Pulitzer Prize, which was returned soon after.

While Cooke's hoax project still resonated in the media after well over two decades in 2003, The Times reporter Jayson Blair was found to have fabricated and plagiarised multiple stories, including one on victims and confessions around the US Sniper case.

While these are some of journalism's biggest international scandals thus far, the Pakistani media has its own share of such autoschediastic journalists and fabricated journalism. As an editor at a city-district desk for years, I had seen this happening almost every day in stories where one would least expect it. Though most newspapers and television channels assign their reporters specific beats to cover, what is submitted in a copy to an editorial desk is what the reporter sees or wants to tell. Editors can keep going back to the reporter for either additional details or, in some cases, an entirely different angle, but an editors' playground is more or less what is submitted in the first copy.

I noticed that nondisclosure of attribution and desperation to maintain anonymity of news sources was a common trait among reporters who regularly fabricated their stories, particularly where there was a huge reliance on public-driven information; and sadly there were days when we had to unwillingly kill stories for the reporters wouldn't disclose their source(s), not even to the desk.

Understanding the vitality of ethics in journalism is no rocket science. It starts right at undergrad level, where chapters in media syllabi are exclusively dedicated to accuracy and principles. Journalists' credibility depends on how much they are trusted for their reporting skills and the ability to gather accurate information. The value of information alone is not necessary. Instead, the intrinsic values of those who create this information are more important.

Credibility lies at the heart of journalistic ethics, values and integrity; and by compromising either one of them, reporters not only deliberately ignore the impact their stories can have on the public and decision-makers, they also jeopardise the integrity of their host organisation and the profession as a whole.

The Pakistani media's case is no different, where certain names in several media organisations bring to mind different levels of credibility based on their past reporting practices and accuracy.

When reporters try to justify themselves through explanations such as the confession offered by a CNN reporter last year, about the "government paying journalists to fake stories", one message comes out clear: while politics may get dirty; the media can get even dirtier.

Swedish-born American philosopher and ethicist Sissela Bok defines trust as an inherent foundation of ethical social interaction, enabling people to feel confident that they are not being lied to. If journalists and media organisations want to develop and maintain this trust and be perceived by their audience as contributing to public discourse by providing factual, reliable and meaningful information, ethics have to be put at top of their priority lists, even if it means killing stories. A stress on authenticity, accountability and self-censorship should follow next.

Published in The Express Tribune, March 20th, 2016.

Like Opinion & Editorial on Facebook, follow @ETOpEd on Twitter to receive all updates on all our daily pieces.
COMMENTS (1)
Comments are moderated and generally will be posted if they are on-topic and not abusive.
For more information, please see our Comments FAQ