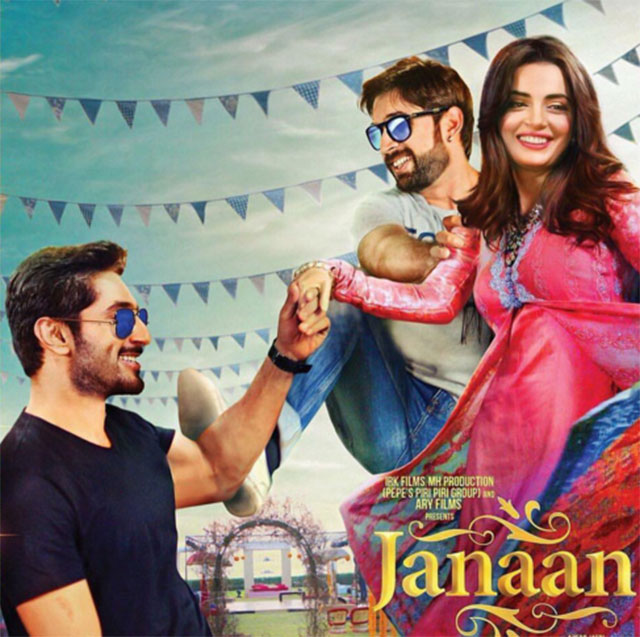 ---
The much awaited teaser of Azfar Jafri's film Janaan, starring Armeena Rana Khan, Ali Rehman and Bilal Ashraf is finally out!

Produced by Reham Khan, Hareem Farooq, Munir Hussain and Imran Raza Kazmi, the much awaited movie narrates the story of three brothers, who are geographically dispersed between Pakistan and Canada. Janaan focuses on their children as the brothers gather for a family wedding in the Northern areas of Pakistan.

https://www.instagram.com/p/BC2aOI9xzRX/?taken-by=armeenakhanofficial

Janaan to enter final phase of production

The teaser has been posted on Janaan's Facebook page, with the caption, "After widespread anticipation, we are thrilled to unveil the first official teaser of the film Janaan."




It opens to Armeena Rana Khan's character running through a field, followed by a shot of Bilal Ashraf walking with a horse.

Packed with wedding festivities, flying lanterns, and doting looks between characters, the teaser looks promising.




Reham's 'Janaan' to go on floors

According to Kazmi, Reham has been involved in the entire filmmaking process. "From the story to casting, Reham was involved in every aspect of the process. She even helped in developing the story for Janaan, which was later adapted into a screenplay by Osman Khalid Butt." He added that since Reham hails from Swat, she was able to incorporate unique elements about the area into the story.

The soundtrack for the movie will feature a string of local artists, such as Ataullah Khan, with the filmmakers also attempting to rope in Bollywood musicians for the project. Kazmi is hopeful that the movie will do well when it releases and may also benefit from Reham's growing popularity.

"This will be a major factor because a lot of people know Reham, but the reason why she's doing this movie is to promote our local culture."



Janaan will hit cinemas on 13th September 2016.